Tribal Court
CORONAVIRUS COVID-19 UPDATE
Interim Chief Justice Ramona Applegate shared Chief Justice Court Order 53 on March 17 regarding operations of the Mille Lacs Band Court of Central Jurisdiction (Tribal Court) under the Band-wide and State-wide emergency. The order outlines procedures for hearings, trials, filing, and prioritization of cases. To read the Order, click here.
On March 24, Chief Justice Applegate signed Chief Justice Court Order 54 regarding affidavits.
On July 9, Chief Justice Court Order 55 was approved to simplify the filing of court documents so Band members don't need to come into the court to do so.
Due to the required social distancing, we are at critical staffing levels. If you want to file a petition or court document, please file it through our temporary E-filing email. MLBO.Court@MilleLacsBand.com.
When calling the main line at the Mille Lacs Band Tribal Court (320-532-7400), please leave a message with a valid return phone number. A court clerk will call you back shortly or within 24-hours.
Mille Lacs Band Court of Central Jurisdiction
The Tribal Court consists of a Court of Appeals and a District Court. The Appeals Court consists of an Associate Justice from each of the reservation's three districts, one of these being the Chief Justice. The Appeals Court handles any appeals from the District Court, which is presided over by the District Court Judge. The District Court hears all civil cases, including traffic and natural resource violations, small claims, family cases, juvenile justice cases, and more. All justices are appointed by the Band's Chief Executive and ratified by the Band Assembly to serve six-year terms.
Address
43408 Oodena Drive
Onamia, MN 56359
Get Directions
Fax: 320-532-3153
During inclement weather, please call 1-800-709-6445 to determine if the Government Center is closed or has a delay opening. If the government center is closed due to inclement weather, the Tribal Court will also be closed. If this occurs, the cases on the calendar for the day will be rescheduled and notices will be sent. When the Mille Lacs Band Government Center is delayed for opening, such as a two-hour late start, any cases scheduled prior to that will be heard upon opening.
Mille Lacs Band Case Law Reporter
Judiciary Fee Schedule
Citation Formats
Child Support Enforcement Program
Vacant
Associate Justice for Court of Appeals, District II


Vacant
Associate Justice for Court of Appeals, District I


Sylvia Wise
Associate Justice for Court of Appeals, District III


Richard Osburn
District Court Judge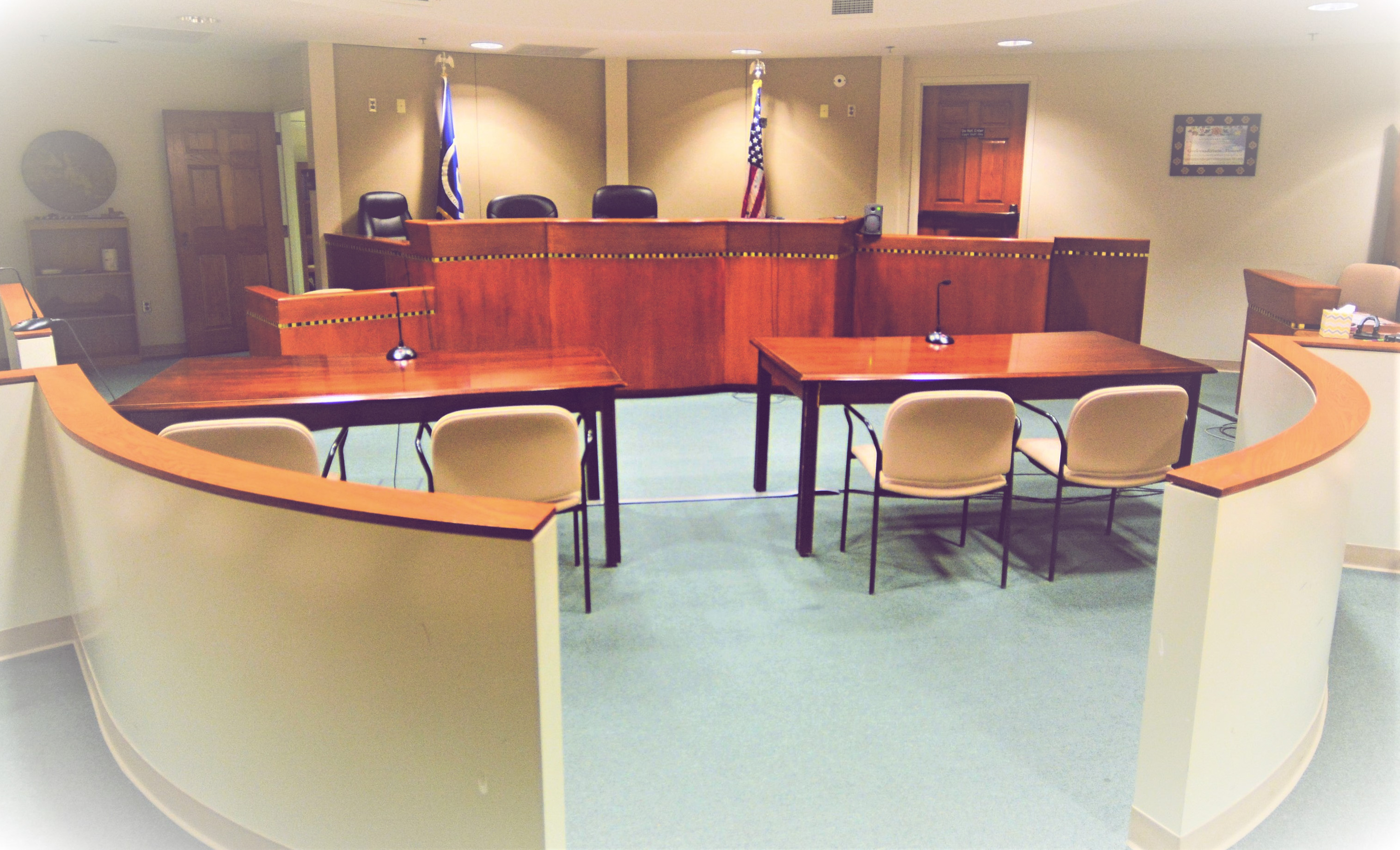 Understanding Service of Process
Please watch the video below if you are trying to file a new court case or a motion. Normally, serving all parties is the responsibility of the petitioner when a new case is filed, but when filing a case in Tribal Court, our Bailiff/Process Server will serve the paperwork if there is a current address listed. However, our Bailiff/Process Server will not serve Motion forms. Any Motions filed must be accomplished by the motioning party.
Get in the Circle (PSA) from State Courts on Vimeo.
Tribal Court Staff
Gilda Burr
Court Administrator
Email
Vacant
Assistant Court & Administrative Clerk
Email
Brett Haskin
Bailiff Officer/Process Server
Email
Melissa Taylor
Court Clerk II - Custody, Child Guardianship and Welfare
Email
Kitty Johnson
Court Clerk II - Truancy, Unlawful Detainers, Criminal, Natural Resource, Traffic, and Court of Appeals
Email
Marie Stobb
Court Clerk I - Civil, Order for Protection, Harassment, Garnishments, Electric, GRA Appeals and Employment Appeals
Email
Kristine Starr
Clerk of Court I - Adoption, Child Support, Dissolution of Marriage, Adult Guardianship, Name Change, and Probate
Email
Laurie Vilas
Tribal Court Peacemaker
Email
Jill Tompkins
Court Attorney
Email
Special Magistrates
B.J. Jones
Joe Plumer
Tammy Swanson

Guardians ad Litem
Dixie Kamimura
Pam Chichila
Michelle Peer
Jessica Gilder-Schwartz
Jeannie Reams
Cynthia Bahe

Admission to the Mille Lacs Band Bar
Mille Lacs Band Bar/Attorney Information Forms
(When applying for admission, please complete both the application and the status/update form.)
Admission to Practice Information – Form A
Mille Lacs Band Bar Application - Form B
Attorney Status / Update Doc – Form C
Court Brochures
Court Forms
Adoption
Appeals
General — Miscellaneous
Guardianship - Adult and Minor
Motions
Petition for Protective Orders
Probate
Collection of Personal Property
Court Rules