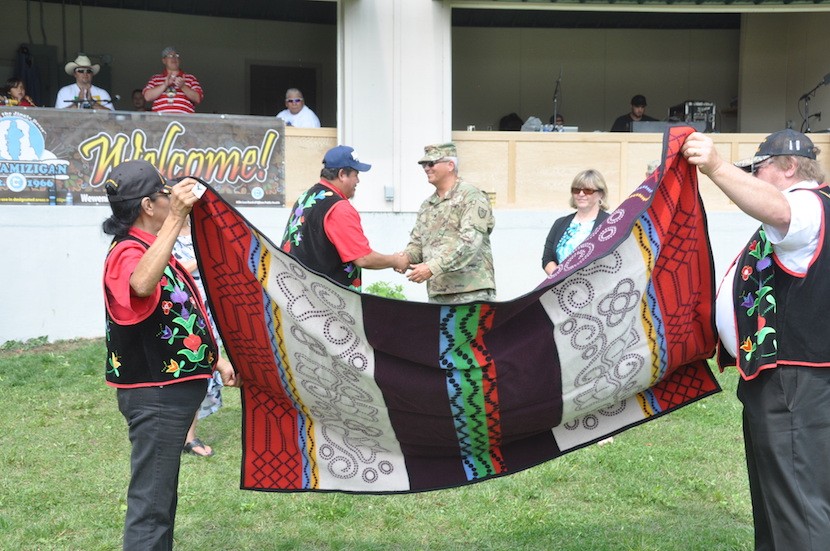 At a ceremony prior to the 1 p.m. Grand Entry at the District I Powwow Aug. 19, AmVets Post 53 Commander Allen Weyaus and Honor Guard members presented a Pendleton blanket to Colonel Scott St. Sauver, Camp Ripley Post Commander, in appreciation of the Colonel's service to the country and friendship with the Mille Lacs Band.
Colonel St. Sauver, accompanied by his wife Debra, expressed gratitude to the Band, Allen and Post 53 and present- ed commemorative coins to Honor Guard members and Emergency Management Coordinator Monte Fronk. He also gave a framed picture of the Camp Ripley gates to Chief Executive Melanie Benjamin.
Camp Ripley is a 53,000-acre State of Minnesota owned training facility. Colonel St. Sauver is Commander of the Training Support Unit that is responsible for the day-to-day operations of Camp Ripley. He is a recipient of the Bronze Star, the Iraq Campaign Medal and many other honors.