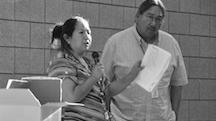 By Mille Lacs Band of Ojibwe, June 29, 2015
The District II community meeting at East Lake Community Center on June 25 had something for everyone.
Kids and a grownup or two enjoyed playing on the inflatables brought in and pumped up for the occasion. After a dinner of hot dogs, hamburgers and healthy fruit salad, attendees heard from several speakers.
David 'Niib' Aubid reflected on nearly a year in office as District II Representative. His legislative assistant, Raina Killspotted, showed off the poster for the inaugural Gii-Ishkonigewag Powwow, which will take place at the Minisinaakwaang Powwow Grounds July 24–26.
Roxanne DeLille of Fond du Lac Tribal and Community College told District II residents that the college will offer an A.A. degree entirely through distance learning, so students will not need to travel to Cloquet for classes.
Michael Davis, a drumkeeper and school board member, talked about the progress being made at Minisinaakwaang Leadership Academy.
Niigaan Coordinator Darrell Shingobe introduced his friend Aime Caines, a former professional lacrosse player and current U of M assistant coach. Caines gave an inspirational talk about overcoming obstacles, working hard and believing in yourself.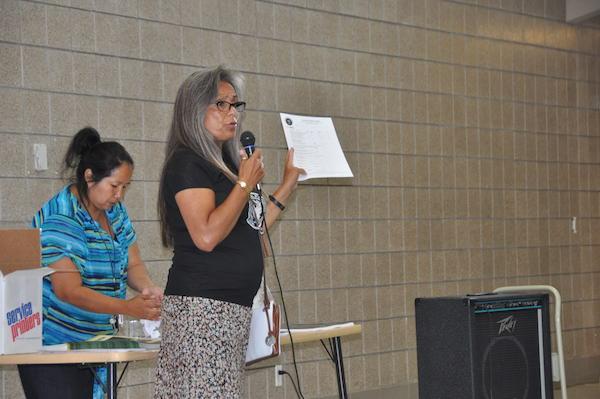 Roxanne DeLille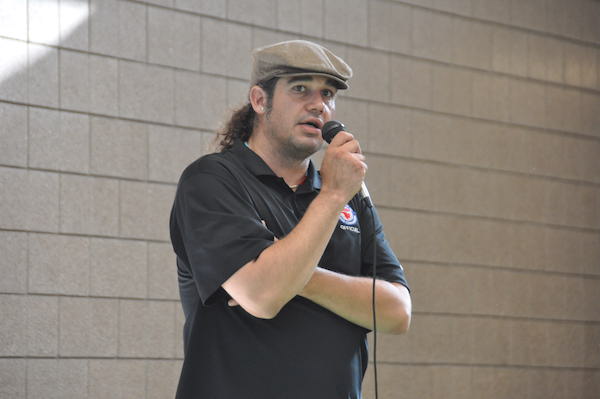 Darrell Shingobe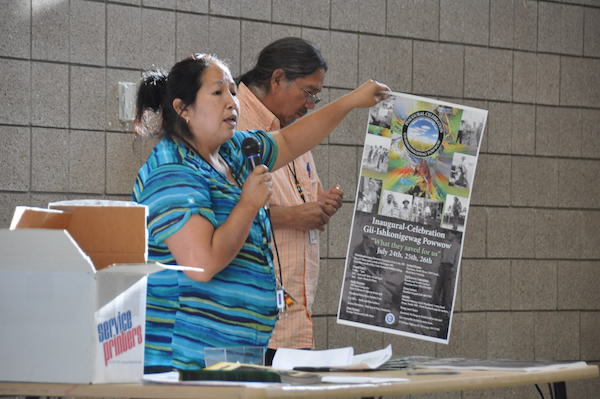 Raina Killspotted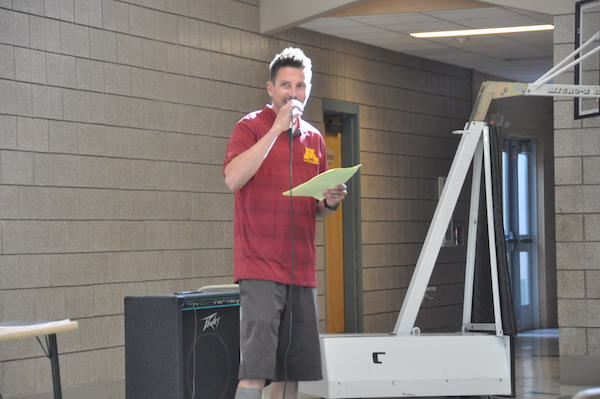 Aime Caines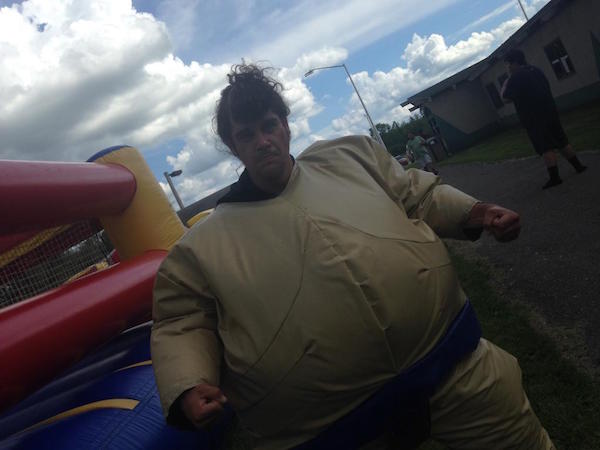 Unidentified sumo warrior