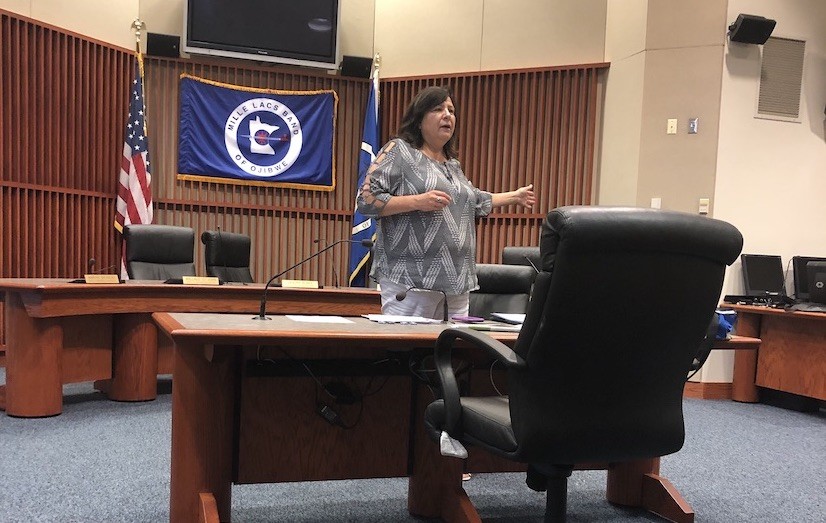 Shelly Diaz, the Band's Urban Liaison, gave an update to Mille Lacs Band commissioners on July 15 about the 2020 Census. Shelly is working to ensure that all Band members are counted in the census, which determines how much federal funding goes to the Band. "We have the right to be counted," said Shelly. "If we're not counted, we're not exercising our sovereignty."
Native American tribes and other historically under-counted groups are working together by sharing important facts about Census 2020:
• The census is one of the ways that we can hold the government accountable for erasing us by showing them that we exist and getting the resources we deserve.
• The census proves our existence. If you are not counted, you are invisible. Invisibility means fewer resources are distributed in your area. Your participation in the census helps your neighbors and community as well.
• We hear you: Our government has misused information in the past. BUT it is currently illegal for anyone's individual information to be shared.
Shelly was featured with other Census 2020 activists in an article in the July 2019 issue of Minnesota Monthly.