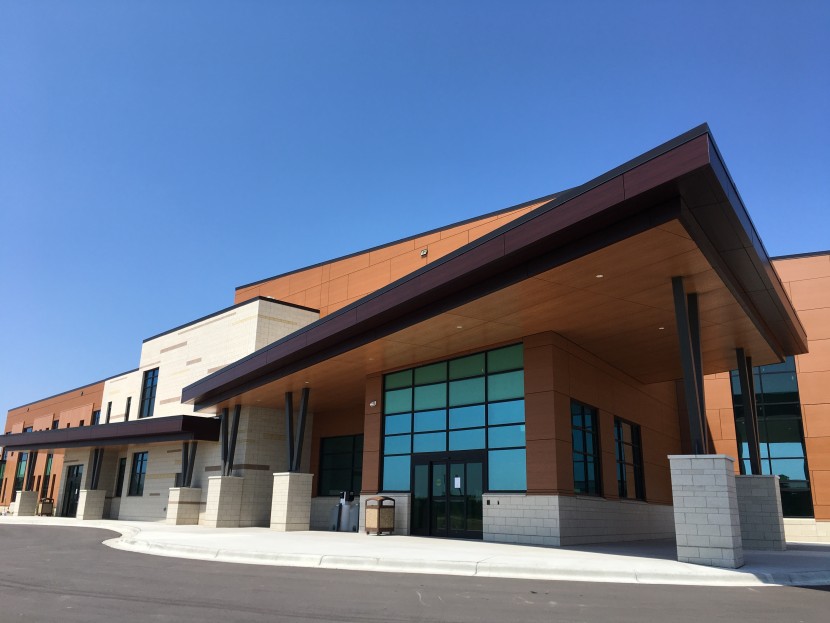 Eden Prairie, MN. November 30 – The Minnesota/North Dakota Associated Builders and Contractors (ABC) honored recently completed member projects for the 2020 Excellence In Construction Awards. The presentation and awards banquet has been rescheduled for November 17, 2021 at The Metropolitan in Minneapolis, MN.
Hy-Tec Construction, Brainerd, MN received a top award from the Minnesota/North Dakota Associated Builders and Contractors for its Mille Lacs Band of Ojibwe District 1 Health Clinic in the Healthcare: Over 5 Million category.
ABC's awards program is designed to publicly recognize the quality and innovation of merit shop construction and to honor all the members of the construction team, including the contractor, the owner and the design team responsible for the project. The winning projects were selected from entries submitted across the state and were judged on complexity, attractiveness, unusual challenges, completion time, workmanship, innovation, safety, and budget.
Hy-Tec Construction was the general contractor on the team that built this multi-faceted health care system. The project entailed proper scheduling of materials and sequencing of subcontracting work. In the end, this project was both functional and aesthetically appealing. Hy-Tec Construction completed the project ahead of schedule and under budget.
"This project is a clear example of the high-quality work merit shop contractors perform every day," 2021 MN ABC Chairman Nancy Samson said.
The MN/ND Chapter of Associated Builders and Contractors is part of a national association representing more than 21,000 merit shop construction and construction-related firms in 70 chapters across the United States. ABC is dedicated to providing legislative representation, networking, safety, and education opportunities for professionals in the construction industry. For more information, contact the ABC Office at (952) 941-8693, email jeni@mnabc.com, or visit www.mnabc.com.