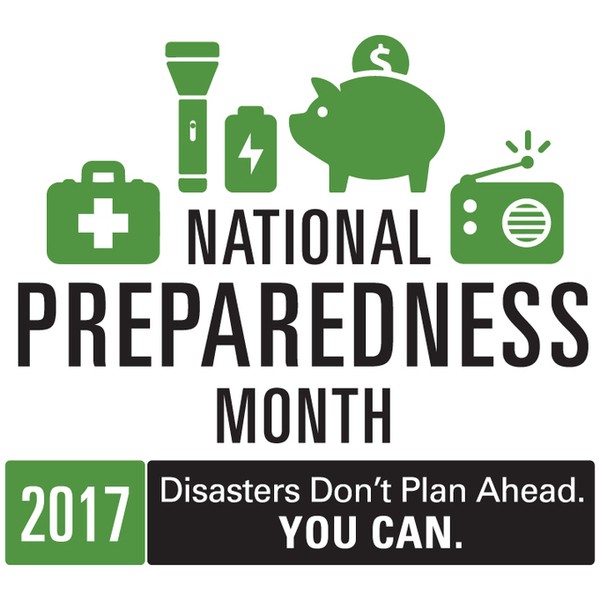 The disaster in Houston has shown once again the devastating impact of storms and flooding. This September, National Preparedness Month will focus on planning, with an overarching theme "Disasters Don't Plan Ahead. You Can."
We should all take action to prepare! We are all able to help first responders in our community by training how to respond during an emergency and what to do when disaster strikes — where we live, work, and visit. The goal of National Preparedness Month is to increase the overall number of individuals, families, and communities that engage in preparedness actions at home, work, business, school, and place of worship.
Week 1: Make a Plan for Yourself, Family and Friends
— Make a Plan
— Sign up for alerts and warnings in your area. Get the @fema app with weather alerts for up to 5 locations: mlbo.dev/fema.gov/mobile-app
— Learn your evacuation zone and have an evacuation plan.
— Check your insurance coverage and review the Document and Insure Property guide. mlbo.dev/fema.gov/national-flood-insurance-program
— Plan financially for the possibility of disaster. Beware of frauds & scams when seeking disaster assistance. Federal/state workers never ask for/accept money and always carry IDs. Financial tip: Flood-proof important documents by putting them in plastic and storing them in a safe place.