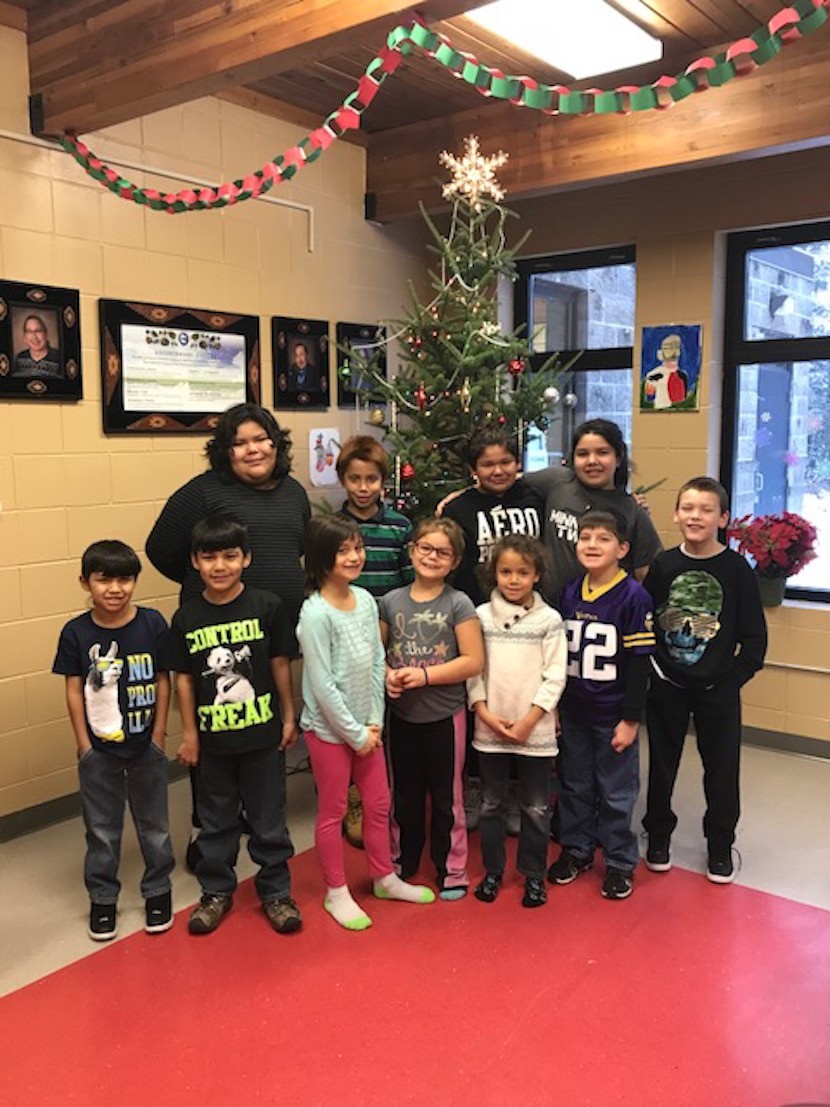 By Amber Lenz Pine Grove Teacher
This month at Pine Grove, the students skinned and processed another deer, making that four this fall. Our culture teacher, Duck White, has been teaching students how to process the hide. Duck and the students have been working hard on scraping the hair off the hide. It is now drying, and in the spring, we will use brain paste to soften and stretch it out.
Pine Grove got a new student just in time to learn about flight. They made parachutes and launched them off the out- door playground equipment.
One morning, we went out in the forest and cut down our Christmas tree. We spent the morning decorating it. We will continue making ornaments the students can take home.
We just had conferences and lunch with our parents and a game of bingo afterwards. Everyone was able to go home with at least one prize. The most popular prizes were games and food. Our Christmas party was December 19.