Election Day 2018 is November 6, and Band members are urged to go to the polls and cast a ballot that reflects their values and beliefs.
Following is a brief explanation of what Band members in Minnesota can expect to see on their ballots.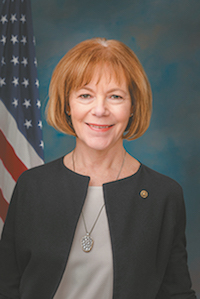 Remember: You don't need to vote in every race if you do not have a preference, disapprove of both/all candidates, or don't know enough about the candidates to make an informed decision.
You can only choose one candidate in each race unless the ballot says otherwise. In some school board races, for example, you may be able to vote for multiple candidates.
Federal races
U.S. Senator: It's unusual for both of the state's U.S. Senators to be on the ballot the same year, but that is the situation in 2018 due to the resignation of former Senator Al Franken. Tina Smith was appointed by Governor Mark Dayton to replace Franken, and she now must run in a special election to complete the term, which expires in January 2021.
Senator Amy Klobuchar is seeking a third six-year term as Minnesota's senior senator, challenged by Jim Newberger of the Republican Party, Dennis Schuller of the Legal Marijuana Now Party, and Paula Overby of the Green Party.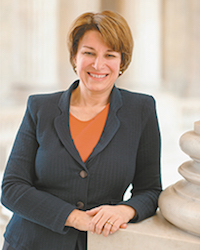 U.S. Representative: The winners of these races will repre- sent their region in the U.S. House of Representatives, the lower house of Congress, which has 435 members, including eight from Minnesota.
Mille Lacs Band districts I, II, IIa, and III fall within Minnesota's Eighth Congressional District. Congressman Rick Nolan, a Democrat, won the seat in 2012, 2014, and 2016 but decided to step down this year. Seeking to replace him are Democrat Joe Radinovich, Republican Pete Stauber, and Indepen-dence Party member Ray "Skip" Sandman. The Band has endorsed Joe Radinovich.
Urban area Band members may be in District 4, which includes St. Paul and suburbs, or District 5, which includes Minneapolis and suburbs. Band members in other parts of the state may live in other Congressional districts. Before you go to the poll, make sure you know your candidates. You can view your ballot at myballotmn.sos.state.mn.us. The Mille Lacs Band Government Affairs Team is also happy to answer your election-related questions. Please call 320-495-5006.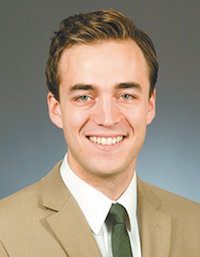 State races
State Representative: Like the U.S. Congress, Minnesota's Legislature also has two houses: the State Senate and the House of Representatives. State senators are not up for reelection this year, but representatives are.
Republican Representative Sondra Erickson has represented the Mille Lacs area (including Mille Lacs Band Districts I and IIa) since 1998 with the exception of the years 2008–2010, when her seat was held by Democrat Gail Kulick, who is now a judge. Sondra has been a strong opponent of the Band's interests. She opposes treaty rights and believes the Mille Lacs Reservation does not exist.
This year Sondra is being challenged by Democrat Emy Minzel, who has been endorsed by the Band and shows a strong interest in representing Band members by attending powwows and other events in Band communities.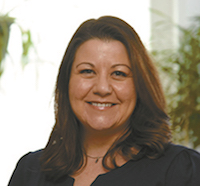 Governor/Lieutenant Governor: The Mille Lacs Band is supporting the team of Tim Walz and Peggy Flanagan for Governor and Lieutenant Governor of Minnesota. If they win, Peggy will be the first Native American elected to the office and one of the nation's highest-ranking Native Americans. Tim and Peggy have released a detailed description of their Indian policy titled "Your Team for Indian Country."
Secretary of State: The main responsibilities of the Secretary of State include overseeing statewide elections; the review, approval, and filing for all businesses and organizations operating in the state; and administering the state's address confidentiality program to help protect those who fear for their safety. Incumbent Steve Simon, a Democrat, faces John Howe from the Republican Party and William Denney from the Independence Party. State Auditor: The Office of the State Auditor is a constitutional office that is charged with overseeing more than $20 billion spent annually by local governments in Minnesota. Incumbent Rebecca Otto is not running for reelection.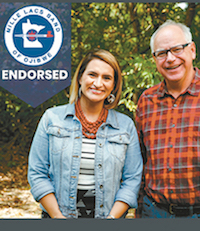 Attorney General: The Attorney General is the chief legal officer of the State of Minnesota, providing legal representation to more than 100 state agencies, boards, and commissions and representing the State of Minnesota in state and federal court and administrative hearings. The Band supports Democrat Keith Ellison in this race, believing he will be a strong advocate for American Indians.
Judicial Offices: Judges in Minnesota are appointed by the Governor but then must be reelected every four years. In most cases they are unopposed, but Minnesota Supreme Court Justice Margaret Chutich and Court of Appeals Judge Lucinda Jesson are being challenged this year. Voters can vote for incumbents or write in candidates, or they can choose not to vote in these races.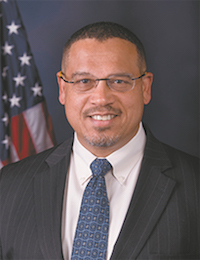 Local races
In addition to these races, ballots will include candidates for county positions (sheriff, attorney, commissioner, auditor), city positions (mayor, council member), school boards, and soil and water conservation districts.
In Mille Lacs County's District 4, long-time commissioner Roger Tellinghuisen, who has supported the county's positions on law enforcement and boundaries, is being challenged by Michael "Sy" Anderson, who has met with Band officials and attended events hosted by the Band.
The Band has not endorsed any candidates in Mille Lacs County or local races.