Elected & Appointed Officials
The Mille Lacs Band Chief Executive is elected by Band members every four years. The Secretary/Treasurer, who is the speaker of the Band Assembly, is also elected by Band members every four years. District Representatives to the Band Assembly are elected by the people of their respective districts for four-year terms. Band members who live off the reservation select a home district and vote only for that district's Representative.
Melanie Benjamin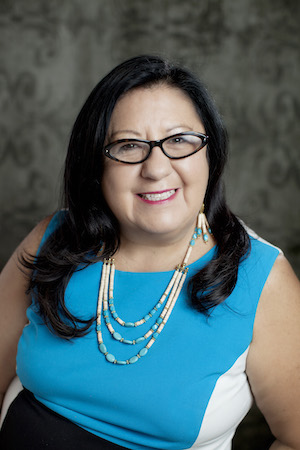 Chief Executive As Chief Executive of the Non-Removable Mille Lacs Band of OJibwe
Melanie Benjamin leads the Executive Branch of tribal government, which implements Band laws and programs. As Chief Executive, Benjamin is statutorily responsible for conducting external relations on behalf of the Band with all other governments and political subdivisions. Benjamin was first elected Chief Executive in 2000, and was re-elected in 2004, 2008, 2012 and 2016.
Sheldon Boyd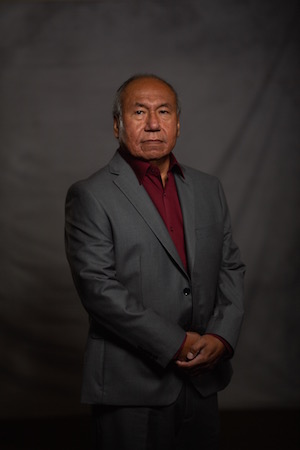 Secretary-Treasurer
Sheldon Boyd was elected Secretary-Treasurer in 2018. In this role he is the leader of the Legislative Branch that has the authority to enact laws that regulate the Band's affairs, appropriate funding for Band programs and services, and serves as Speaker of the Mille Lacs Band Assembly. His priorities include transparency and inclusion of Band members in the legislative process.
Most recently he was the IT manager for the Band's Department of Health and Human Services. He formerly served the Band as Commissioner of Administration, who is the chief of staff to the Chief Executive. He considers his Ojibwe culture and spirituality the most defining parts of his life, and since 1985 he has been a Drum Society member, serving as a pipe carrier.
The son of the late Grace and Raining Boyd, Sheldon split his childhood between the Mille Lacs Reservation and Minneapolis, graduated from Minneapolis South High School and Northwestern Electronics, and attended the University of Minnesota Duluth. He has four children and four grandchildren who inspire him to make decisions that consider the coming generations. He also is a health and fitness enthusiast who enjoys running.
Virgil Wind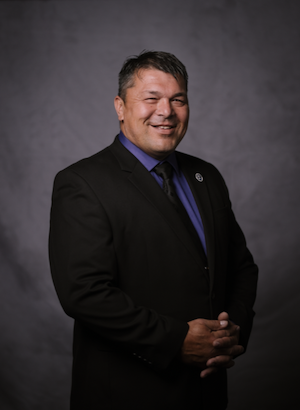 District I Representative
Virgil Wind is the newest member of Band Assembly and was elected to serve as District I representative in 2020. Wind grew up in District I of the Mille Lacs Reservation, where he was raised by his grandparents, the late Sonny and Dorothy Wind.
Wind is known as a collaborative leader who is committed to getting things done for the betterment of Band members. "I'm going in knowing that my personal feelings and biases really don't count at all compared to the needs of 4,800 Band members who want to leave a better world for our future generations. If we take a collaborative approach mentality and maintain the willingness to have hard conversations as a team and as a family, we will be worlds ahead of where we are today."
In addition to his service to the Band, Wind is an active community volunteer, serving as chairman of the Onamia Public School Board, and a member of the local Indian parent committee. He also volunteers in support of youth sports and for his children's activities. Wind enjoys participating in cultural activities, playing volleyball, and spending time with his fiancé Nicole and his five kids, Dionne, Keenan, Josh, Jakob, and Emma.
Prior to joining Band Assembly Wind was an entrepreneur and business owner, operating an independent contracting business for the past 27 years.
Marvin Ray Bruneau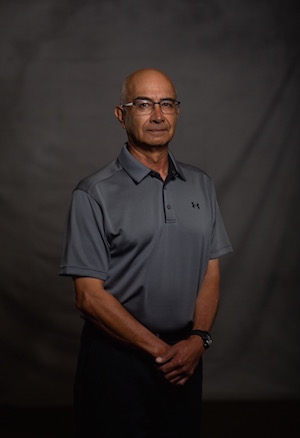 District II Representative
Marvin Bruneau is a lifelong resident of District II on the Mille Lacs Reservation.  He is the father of three daughters, Erin, Amanda, and Amber. He graduated from McGregor High School and attended the College of St. Scholastica.
Bruneau served as the Mille Lacs Band's District II Representative from 1990 to 2014, and was re-elected in 2018. He has also served the Band as a member of the Housing Authority Board of Directors, a Community Health Representative, and a Drum Society member. In addition, Bruneau has been an Emergency Medical Technician and a factory worker in the McGregor area.
He enjoys fishing, reading, and spending time with his family. He looks forward to coming back to serve as a member of Band Assembly and making positive changes for the tribe.
Wallace St. John Sr.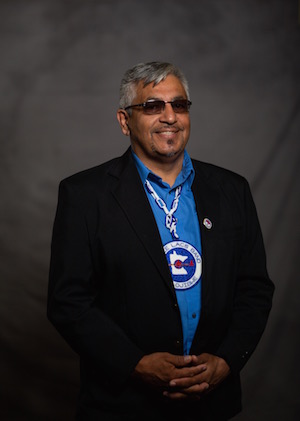 District III Representative
Wallace St. John Sr. was elected District III Representative in 2018. He has worked for the Mille Lacs Band government and resided in District III of the Mille Lacs Reservation since 1999. District III includes the Aazhoomog (Lake Lena) community near the St. Croix River east of Hinckley, as well as a large community of Band members living in Hinckley.
Most recently, St. John worked in land maintenance and wildland for the Band's Department of Natural Resources for seven years. Previously he held housing and public works positions for the Band, at Black Bear Casino as a blackjack dealer and shift supervisor, and in public works for the Fond du Lac Band. His volunteer service includes 10 years on the Nay Ah Shing School Board and 11 years on the Mille Lacs Band Boxing Commission.
St. John is the proud father of six children and twelve grandchildren. He is a graduate of Flandreau Indian School, where he was active in student government. He intends to integrate the Ojibwe cultural values of peace, harmony and balance with nature into his work for the community.
Appointed Officials
The Solicitor General and Commissioners are nominated to four-year terms by the Chief Executive and ratified by Band Assembly.
Baabiitaw Boyd
Commissioner of Administration
Email
Peter Nayquonabe
Assistant Commissioner of Administration
Email
Joseph Nayquonabe Jr.
Commissioner of Corporate Affairs
Email
Katie Draper
Commissioner of Natural Resources
Email
Nicole Anderson
Commissioner of Health and Human Services
Email
Mel Towle
Commissioner of Finance
Email
Vacant
Commissioner of Community Development
Vacant
Commissioner of Education
Caleb Dogeagle
Solicitor General
Email