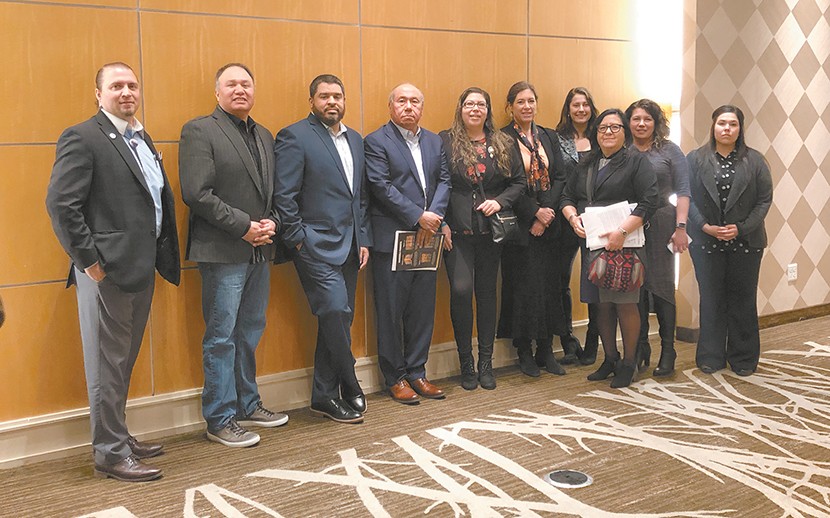 A contingent of Mille Lacs Band members and officials attended the Midwest Alliance of Sovereign Tribes (MAST) Impact Week in Washington D.C. March 5-8.
The group lobbied on Capitol Hill supporting legislation on four issues: (1.) Upholding the treaty and trust responsibilities by authorizing advance appropriations for programs serving Indian Country, (2.) Increased funding for Tribal Historic Preservation Officers (THPOs) and competitive grants to develop GIS tools in state and tribal historic preservation offices, (3.) The Native Behavioral Health Access Improvement Act of 2019, and (4.) The Violence Against Women Act, which has expired and needs reauthorization.
MAST, founded in 1996, represents the 35 sovereign tribal nations of Minnesota, Wisconsin, Iowa, and Michigan.
Pictured are Bradley Harrington, Sam Moose, Jamie Edwards, Sheldon Boyd, Valerie Harrington, Emily Johnson, Camryn Towle, Melanie Benjamin, Shena Matrious, and Nicole Anderson.