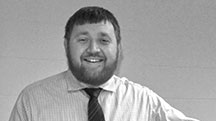 By Brett Larson, February 4, 2015
Minisinaakwaang Leadership Academy Principal Todd Lee said the school started offering ITV college courses to students and community members in January. Students can receive college credit for two classes: Anishinaabeg of Lake Superior, offered Monday and Wednesday from 2 p.m. to 3:15 p.m., and Federal Laws and the American Indian, offered Tuesday and Thursday from 2 p.m. to 3:25 p.m. Community members can also take Anishinaabe Language II on Monday and Wednesday evenings and Introduction to Business on Thursday evenings. The ITV equipment was provided by the Mille Lacs Band. For more information, see minisinaakwaang.org.
*The Minisinaakwaang Leadership Academy charter school serves K-12 students in the East Lake area. For information on the school, including announcements, the school calendar, staff emails, parent resources, and school closing information, visit minisinaakwaang.org or call 218-768-3477.
Minisinaakwaang Leadership Academy: "Preparing today's youth with leadership skills and academic excellence to meet tomorrow's challenges in a culturally based environment and community."*