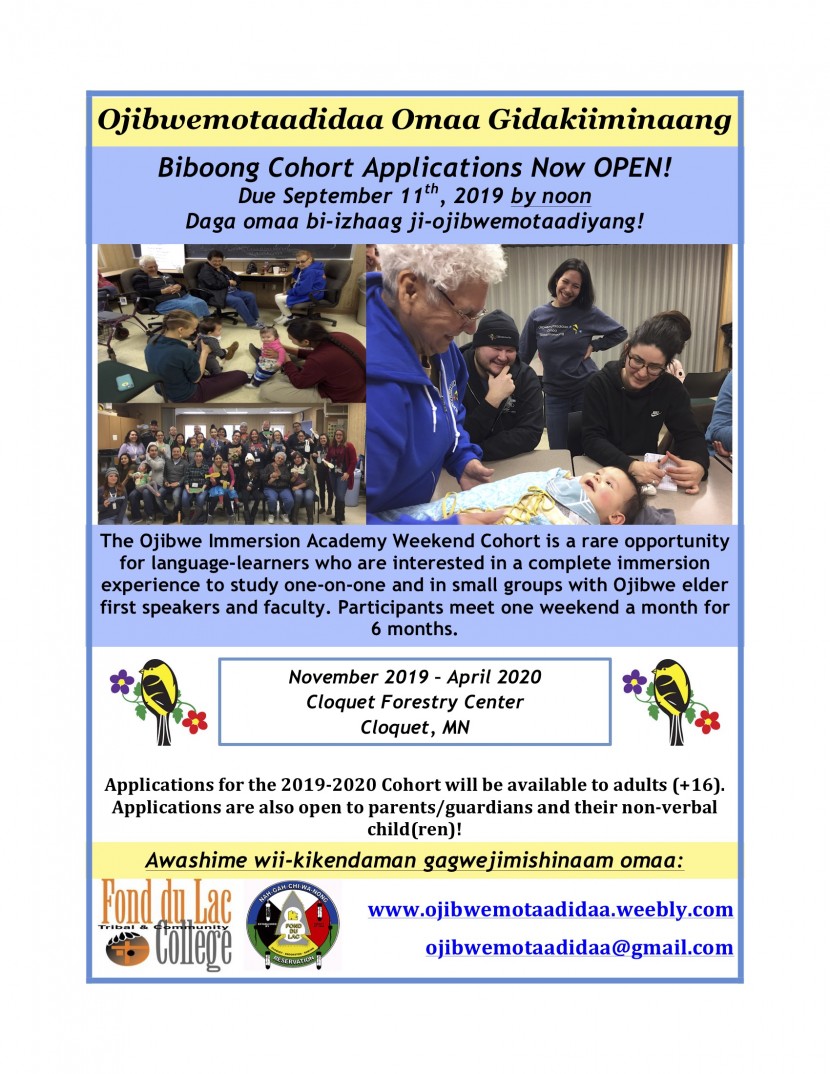 Ojibwemotaadidaa Omaa Gidakiiminaang with Fond du Lac Tribal and Community College is pleased to announce the ninth annual Ojibwe Immersion Academy Weekend Cohort to be held over the upcoming school year at the Cloquet Forestry Center in Cloquet.
The Ojibwe Immersion Academy Weekend Cohort is a rare opportunity for language-learners who are interested in a complete immersion experience to study one-on-one and in small groups with Ojibwe elder-first speakers and faculty. Participants meet one weekend a month for 6 months beginning November 2019 and ending April 2020.
Please help us spread the word by forwarding this email with the Academy announcement and the application or by sharing our flyer which is attached below. For more information please visit our website at http://ojibwemotaadidaa.weebly.com/ or email us at ojibwemotaadidaa@gmail.com. All applications are due by noon on Wednesday, September 11, 2019.
oog-biboong-cohort-announcement-2019-2020
oog-biboong-cohort-application-biindigebii-ige-mazina-igan-2019-2020