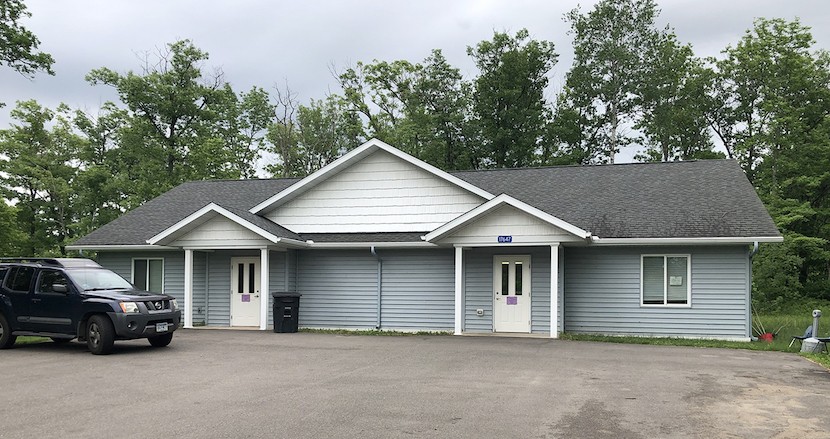 Nenda Noojimojig, a new housing initiative in District I, will provide housing to families in a supportive, sober environment thanks to a memorandum of understanding (MOU) between the Community Development and Health and Human Services departments.
Nenda Noojimojig is Ojibwe for "the ones who seek healing."
According to Wraparound Program Director Tammy Moreland, the two departments discovered that they could work together for the benefit of Band members.
"We had families that needed houses, and the Housing Department was calling us to deal with evictions," said Tammy. "A light bulb went off: Hey, they have what we need, and we have what they need."
Now, with Wraparound providing case management services, the 18-unit community on Ookwemin Loop in the Bugg Hill neighborhood has a chance to become a model duplicated in other districts. "We want to make it something where people say, 'I want that for my community,'" Tammy said.
The Wraparound program was developed in 2013 based on a model of case management that focuses on the individual's needs and goals. "The individual develops their own vision and goals, and we help them to identify services to accomplish their goals," said Tammy. "We fully embrace the client's voice and choice. There won't be change unless the client buys into it."
Nenda Noojimojig follows that philosophy to help Band members overcome barriers to housing:
• unemployment/underemployment,
• treatment or therapy,
• negative peer and community associations.
To help residents with the first barrier, the Wraparound staff works with Aanjibimaadizing to explore career options and set educational and training goals. Instead of just giving out a phone number and name, however, Wraparound staff will bring people to Aanjibimaadizing and personally introduce them to those who can provide assistance.
To overcome the treatment/therapy challenge, they work with Four Winds Lodge, the Medication-Assisted Recovery (MAR) program at Ne-Ia-Shing Clinic, the Behavioral Health Department, the halfway house, Mino Bimaadiziwin, and Mash-ka-wisen Treatment Center.
To bridge the barrier of negative peer associations, Wraparound partners with Sober Squad and Natives Against Heroin to help with rides to treatment, meetings, and sobriety feasts.
Admission to the program will occur only after someone has been involved in the Wraparound program for a certain length of time. Potential residents will also need to demonstrate their sobriety through a treatment program, halfway house program, or attendance at recovery group meetings.
Since each unit is 2-3 bedrooms, priority will be given to families. Single individuals accepted to the program may be required to share a unit.
The Wraparound Program is currently housed on "the loop" and will maintain a family-friendly office there with a playground picnic table, and garden.
Plans are in the works for a community space in the neighborhood for residents to hold meetings or just socialize.
Tammy said the Wraparound team will host listening sessions and community meetings to keep neighbors informed about the project, and they will monitor performance indicators during the first year to determine successes and areas to work on.
The Native Community Development Institute (NCDI) has been assisting the Housing and Wraparound programs with the planning of the project and development of the MOU. NCDI supports and strengthens the capacity of Native communities to reach their community development goals through trainings, workshops, and customized assistance.