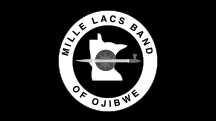 By Brett Larson, September 8, 2015
Commissioner of Education Suzanne Wise is encouraging families to make sure their children are attending school and arriving on time. Her staff has been working with family services, tribal court and local schools to create a Truancy Response Team to address the issue of truancy.
After a series of meetings, the Band hired a truancy social worker and a community liaison at Nay Ah Shing. Local schools are also working with the Band to reduce absenteeism.
"We have made a lot of strides, but there is still more to be done," Suzanne said. "All parents want their students to do well, but if our students aren't in school, they aren't learning."
Court Administrator Gilda Burr said the Tribal Court became part of the Truancy Response Team based on direction from Suzanne. The Team has been researching models and will be making a recommendation to commissioners.
"From the court's point of view, truancy is a major problem facing Mille Lacs Band children, which may indicate signs of issues within the home, and that services may be needed," said Gilda. "The ideal is to help address those services before it becomes a neglect issue, since there is a strong correlation between truancy and criminal activity."
Thus far there have been 23 court cases filed involving families in District I.
"If we, the Mille Lacs Band, do not address this problem now our children are at greater risk for welfare dependency and potentially a life of criminal activity," Gilda added. "To ensure the continued success of the Band it is imperative that our children, the next generation of leaders, be well educated."