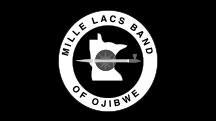 By Brett Larson, June 4, 2015
Please join the Mille Lacs Band Higher Education Department Wednesday, June 17, for Anishinaabe College EZ Enrollment Day.
Register for classes at the Anishinaabe College, and meet Mille Lacs Band Higher Education and Fond du Lac Tribal and Community College representatives.
Complete your MLBO scholarship packet, register for fall semester 2015 courses, and walk away with your course schedule and books.
In addition to the MLBO scholarship, students may apply for scholarships listed on the Band website at:
millelacsband.com/tribal-government-home/education
If you need transportation to attend this event, please contact Alicia Skinaway, Student Support Services Coordinator, at 320-532-4695, extension 2302.