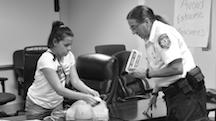 By Brett Larson, June 22, 2015
Monte Fronk taught a CPR class to participants in the District 1 Wii Du program on Thursday, June 18. Students learned how to do chest compressions on adults, children and babies, and they also learned to use an automatic external defibrillator (AED).
Students who completed the class were Freddie Mitchell, Music Anoka, Tierra Day and Kaitlin Wind. Staff members Kiana Morrison and Katye Simonson also received their CPR certification.
Monte Fronk, a certified CPR trainer, is the Band's emergency management coordinator. He is available to teach CPR classes to Band government departments. To schedule a class, which is four hours in length and free of charge except for a small fee for the CPR card, call Monte at extension 2558.
Wii Du hosts regularly scheduled meetings and activities designed to inspire and motivate Band youth to embrace a traditions-based pro-social lifestyle free of chemicals, anti-social or risky behavior, promiscuity and dependency.
These activities are offered to all eligible reservation service area youth ages twelve (12) through twenty (20). There are no income eligibility limits for this program. Cash incentives and awards are made to any Wii Du youth who meet program participation and achievement goals. For information contact the Department of Labor at 800-922-4457 or 320-532-7407.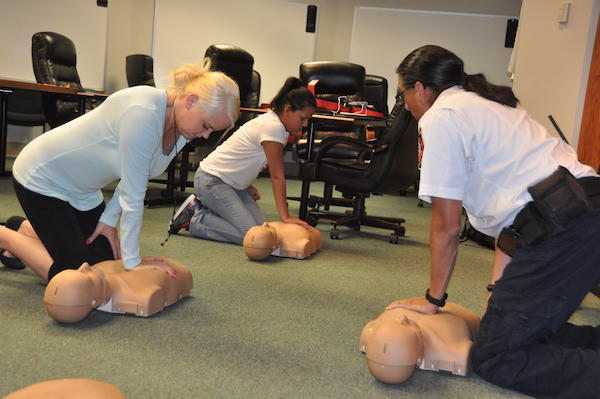 Monte Fronk, right, taught Katye Simonson and Tierra Day how to do one-handed chest compressions, which are used on children.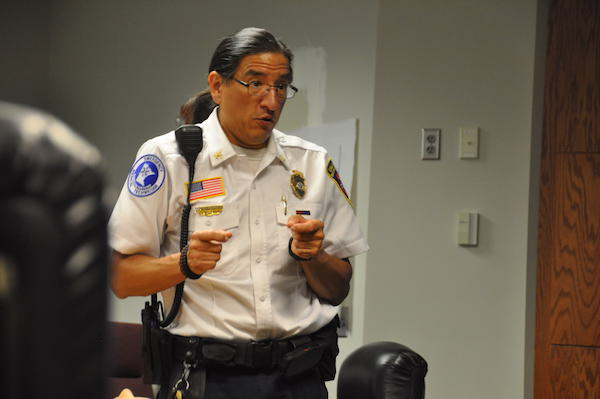 Monte Fronk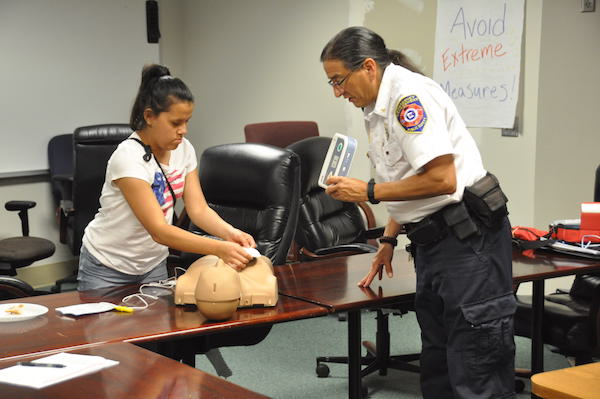 Tierra Day learned how to use an automatic external defibrillator (AED).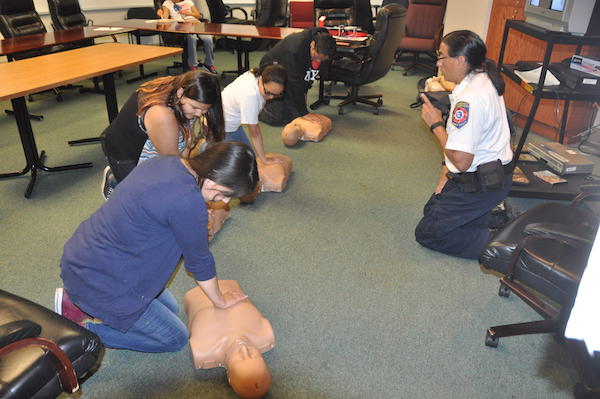 Kiana Morrison, Kaitlin Wind, Music Anoka and Freddie Mitchell practiced chest compressions on manikins.