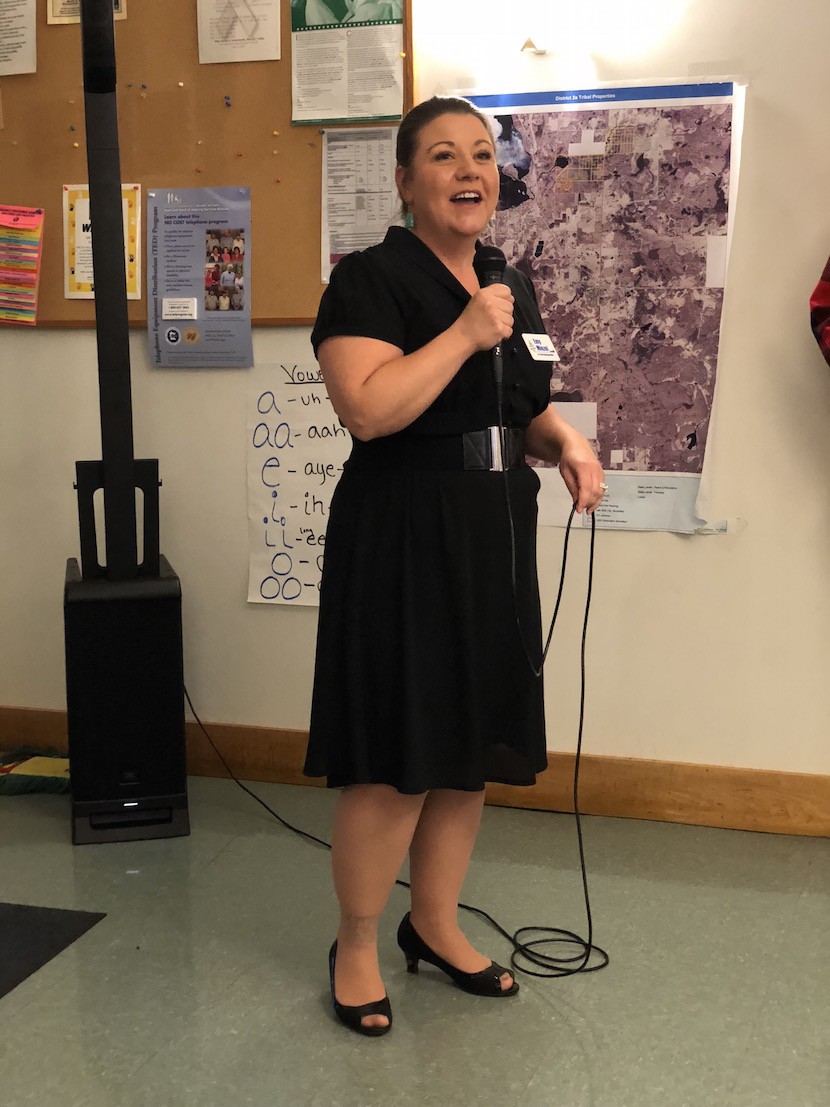 Emy Minzel has become a familiar face in the District I and IIa communities of the Mille Lacs Reservation since she was endorsed by the DFL to run against Sondra Erickson for the Minne- sota House from District 15A.
She has attended powwows, forums, and community meetings to get to know the Band and its members, and she has made Mille Lacs Lake a centerpoint of her campaign.
"Mille Lacs Lake fishery is a vital part of our community and economy," said Emy. "It is imperative we work on healing the lake and the tourism industry that helps sustain this area. We knew the lake had fish population issues in the early 2000s, and we are still spinning our wheels trying to find workable solutions."
Emy promises to facilitate respectful conversations with the DNR, tribal leaders, business owners, and residents to work together to rebuild mutual trust and heal community relations.
"Things get done when people work together," she said. "We must stop pointing fingers and get to work. DNR studies have indicated that it is NOT fishing that is decreasing the walleye supply in Mille Lacs. We should be talking about invasive species, increase in pike population, and the warming of the lake."
Emy believes affordable health care should be a right for all Minnesotans, and she supports a $15 statewide minimum wage. Emy's opponent, Sondra Erickson, has sided with anti-treaty and anti-netting groups and has declared that the 1855 Reservation has been disestablished — a position that directly contradicts the United States of America's position, as laid out by the Department of the Interior.
For more on Emy, see emyforhouse.com.
Photo: Emy Minzel spoke to Band members at Chiminising Community Center on October 26.
Paid and Prepared by Mah Mah Wi No Min Fund 1 #30348 100 Washington Avenue South, Suite 2200, Minneapolis, MN 55401