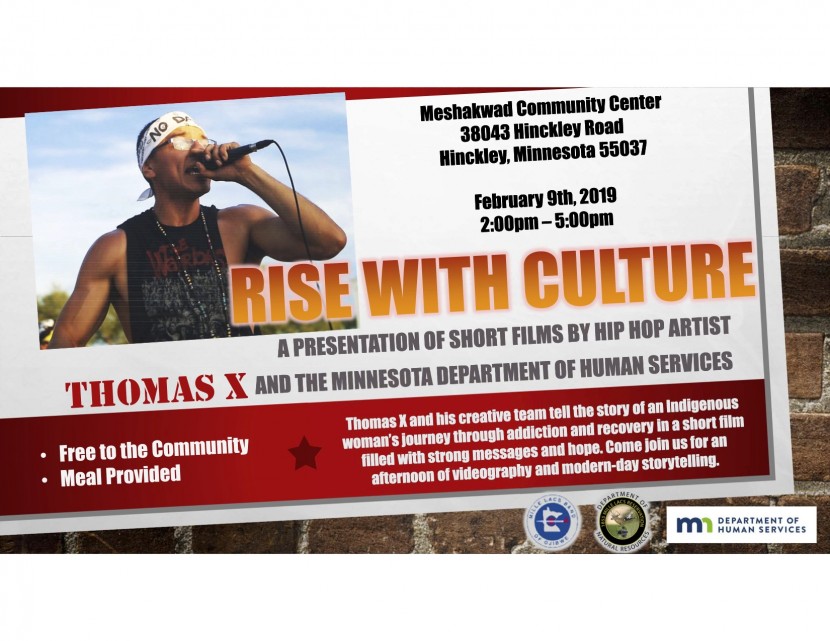 The Mille Lacs Band Department of Natural Resources is hosting "Rise with Culture," a presentation by Red Lake hip hop artist and filmmaker Thomas X, on Saturday, February 9, at 2 p.m. at Meshakwad Community Center in Hinckley.
Thomas X and his creative team tell the story of an Indigenous woman's journey through addiction and recovery in a short film filled with strong messages and hope. The event is free of charge, and a meal will be provided.
Thomas X also presented in District I on December 6, 2018. (See Thomas X Entertains, Enlightens, Inspires in District I)
The event is co-sponsored by the Minnesota Department of Human Services.