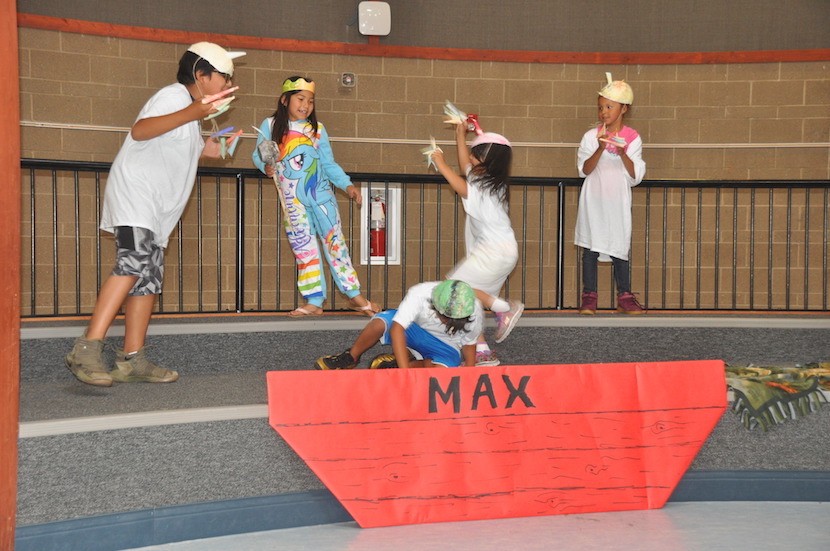 School is normally the last place children want to be once summer rolls around. But with all the fun learning activities offered at Nay Ah Shing schools, District I kids are happy to put off vacation for an extra month.
At this year's summer school in June, Megan Nelson and Danielle Borchert taught the cooking class, where kids learned to make French toast, banana bread, macaroni and cheese, scones, and other delicious dishes. Brittny Wold and Suzanne Terry taught a "fun science" class with units on dinosaurs, space, and the ocean. Bugs Haskin and Noel Kegg taught the Adventure Club, where kids made bouncy balls, hunted fossils, went on a safari, called dinosaurs, and searched for "Liver Eye."
Gregg Rutter's STEAM lab students made paint from plants, built a "bubble bot," worked with magnets and microscopes, and learned about robotics, circuits, and coding. The students in Jeannie Gross's art room also learned about circuits and the relationship between art and engineering.
On the last day of summer school, June 28, Blenda Hag- berg and Sandi Jellum's theater students performed for parents, friends, and community members, who were also i vited to come for lunch. The younger kids performed nursery rhymes, including some in Ojibwe, and the older kids put on a stage version of Where the Wild Things Are — and a wild rumpus it was!