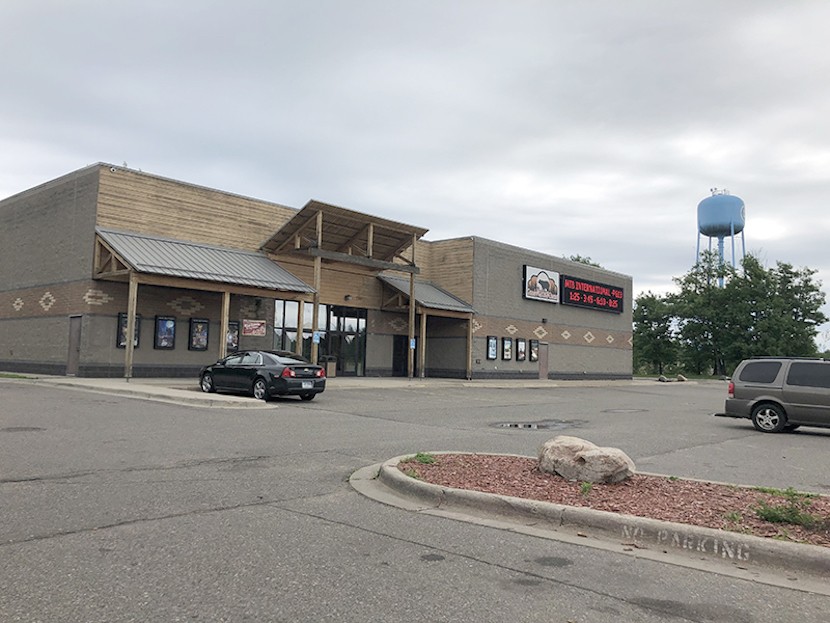 Wewinabi, Inc. is responsible for the small businesses under Mille Lacs Corporate Ventures portfolio. Businesses include Grand Market, Grand Makwa, MLB Gas, Super Stop, East Lake Convenience store, Crossroads Convenience store, Grindstone Laundry, Taco John's, Subway and Big Sandy Lodge & Resort, which is currently operated under a management company.
In early 2017, the name Wewinabi, Inc. was selected to honor the late Chief Executive Art Gahbow and his vision to cre- ate jobs for Band members within our communities. It was not much earlier when the Early Childhood facility near the District I Community Center — also named Wewinabi — was built. In November 2017 the Wewinabi, Inc. administrative offices were moved to 510 Main Street, Onamia. We have five full-time staff members including our own human resources department. We're proud to share that 40 percent of our workforce are Band member preference Associates — and we want this number to continue to grow, which is why we are proud to announce that we'll have a section in the Inaajimowin dedicated to the Wewinabi, Inc. businesses.
Summer jobs
For many people, enjoying summer means having enough cash for fun activities. It's also a great time to gain work experience. If you're looking for a part-time job that would give you extra cash and boost up your resume, Wewinabi, Inc. has a position for you. The businesses are considerably busier in the evenings and weekends during the summer season, and we currently are seeking applicants. Come work with our team and learn about our benefits, including the Band member incentive plan along with accruing PTO.
We also want to assure applicants that the background check process is different at Wewinabi; we have a process that allows a case-by-case review. Simply complete an application and our Human Resources team will review the background check to determine the course of action. If a Board of Appeals is necessary, the individual will meet with a Human Resources representative to determine a recommendation to move forward with approval, denial, cash handling or non-cash handling, etc. position, for a designated time frame. This process, depending on the applicant's availability, can be completed within a week.
Grindstone Laundry in District III currently has three available shifts. We are looking for energetic, dedicated, hard-working, and dependable individuals who would like to work in our fast-paced laundry facility. Individuals must be able to work well with others and independently, take instructions, and perform routine, repetitive tasks. They must also be in good physical health, as
there is some lifting involved.
Wewinabi, Inc. is committed to Band member preference, and development of our Band member Associates. We recognize the time commitments and make it a priority to meet with Band members who meet incentive benchmarks toward 500 hours. We also continue to partner with other tribal government de- partments and programs to ensure that eligible Band members are utilizing all services available.
Sales and specials
Each month we plan to advertise specials or sales that will be unique to the Mille Lacs community and are working on additional discounts at the Grand Market.
Text alert
If you'd like to receive sales and specials for any of our Wewinabi, Inc. businesses, we'd be happy to take down your information and include you in our text alerts. Please call our office at 320-738-1039 to provide your information. We also use this source to announce any closings or business hour changes, as well as the Facebook Wewinabi page. Please like us! Some of our locations have a separate Facebook page, and we intend to have one for all locations in the future.
Photo: Grand Makwa, pictured above, is showing free movies for kids this summer on Wednesdays at 1 p.m. Other businesses operated by Wewinabi, Inc. are Grand Market, Taco John's, Subway, Grindstone Laundry, and convenience stores in three districts.