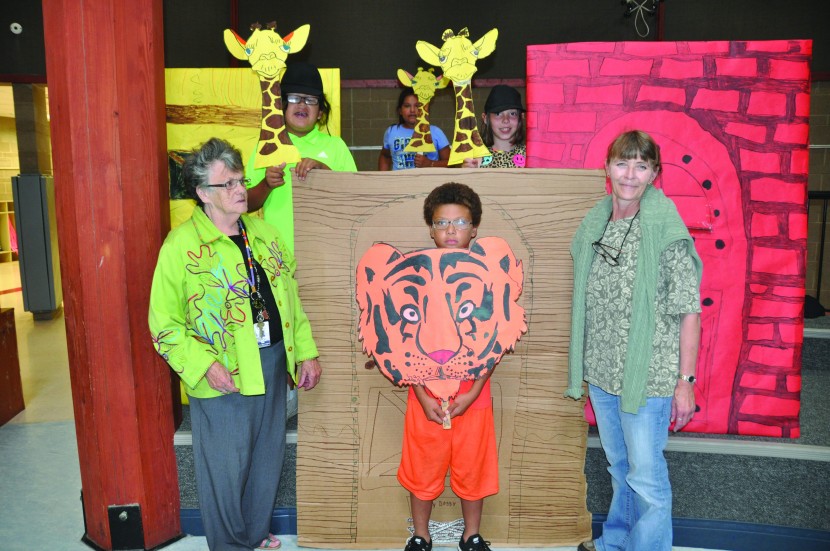 Nay Ah Shing students didn't take much of a breather after school let out this year. They were drawn back to campus by a variety of engaging summer camp opportunities offered June 13 to 29.
All-day sessions included fishing/canoeing, gardening/ cooking, and quilting.
Students who wanted a change after lunch could take two of the following: birch bark, reading club, STEAM, outdoor games, theatre or ecosystem.
A healthy lunch was included in each day's activities.
The canoeing/fishing classes were led by Noah Johnson and Pete Braith and included canoe races and skills tests, and shing from a pier and a launch.
The birch bark class taught by Ruth Garbow and Elaine Rea included harvesting techniques, birch bark applique and wiigob stitching.
The gardening and cooking classes taught by Megan Nelson and Danielle Borcher studied plant care, plant identification, garden maintenance, food safety, snacks and recipes.
Blenda Hagberg and Noel Kegg led the theatre class, teaching kids to create scripts from books, build props and scenery and practice for a final performance on the last day of summer school.
Rita Fairbanks and Matt Petty led the outdoor games classes, which ranged from beanbag, wiffle ball and kickball to water polo, volleyball, soccer and golf.
Bonita Nayquonabe and Aanii Aubid taught the quilting class, which included safety procedures, colors and patterns.
The ecosystems class taught by Kayla Nelson, Kristie Vance and Ace Collie explored local habitats to discover organisms and learn about the natural world and its parts.
Bugs Haskin and Sandi Jellum taught the reading club, which helped students develop a love for books and words while studying spelling and vocabulary to develop strong habits to help kids become effective readers.
The STEAM (Science, Technology, Engineering, Arts and Math) class was led by Gregg Rutter and Kathy Syverson.
Students learned to ask, imagine, plan, create and improve while having fun with marsh- mallow launchers, bubbles, coding, robot chariots, solar ovens, gliders, race cars and marble runs.
Students also took part in eld trips and special events, like the Chameleon 5K at Rice Lake Wildlife Refuge on June 15.