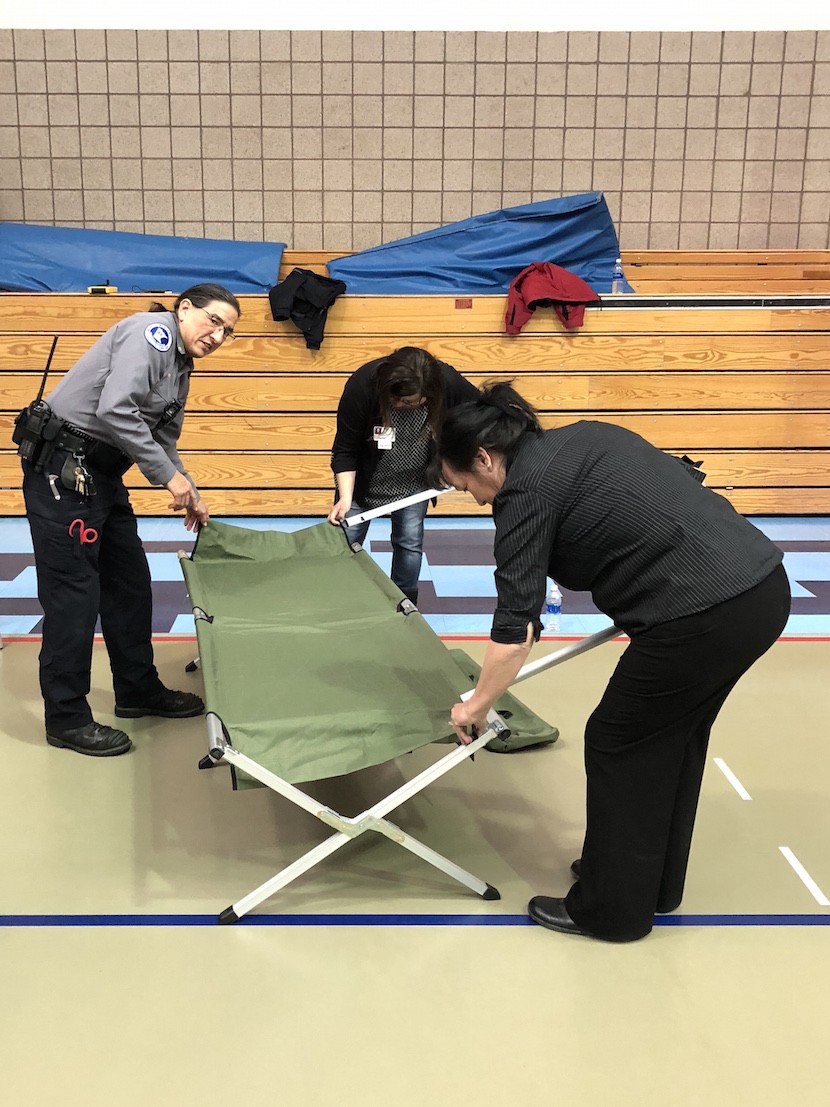 Tribal Emergency Response Committee (TERC) Prepares Communities for Trouble
Where would Band members go if a natural disaster or other crisis struck one of our communities? In an effort to prepare for such an event, trainers from the American Red Cross led the Band's Tribal Emergency Response Committee (TERC) in a mock effort to convert the District I Community Center into an emergency shelter last month.
"Any of the Band's community centers could be used as shelters if we need them to be," said Monte Fronk, Emergency Manager for the Mille Lacs Band. "This would be an all-hands-on-deck scenario from all Band departments in order to open and operate a 24/7 shelter." 
The training session focused on how to staff a shelter; set up spaces for registration, eating, sleeping, health care, and other necessities; maintain and inventory the shelter; and even close it when the time comes for people to return home. In small groups, people discussed the different setups of the community centers and how to address issues ranging from security and sanitation to pets and technology.
Most importantly, the TERC trainees focused on the people. "An important part of the staff's job is the calming effect," said Red Cross volunteer Diane Dunder. "People in the shelter must feel safe."
This session is part of the TERC's ongoing emergency preparedness training.
In addition to providing training for the TERC and other personnel, the Band has also upgraded facilities to prepare for emergencies.
In 2015, backup generators were installed at all community centers with funding from the U.S. Department of Homeland Security. The FEMA Hazard Mitigation grant was awarded after a windstorm in District III and a high-water incident in District II. 
The backup generators will allow each center to maintain normal operations if loss of power occurs in the community.
In the event of a power outage, a flood, a windstorm, or other emergency, the TERC would make the decision to open any community center as a shelter.
Photo:
Emergency Management Coordinator Monte Fronk, Government Affairs Director Katie Draper, and Commissioner of Health and Human Services Rebecca St. Germaine assembled a cot at the District I Community Center February 13.