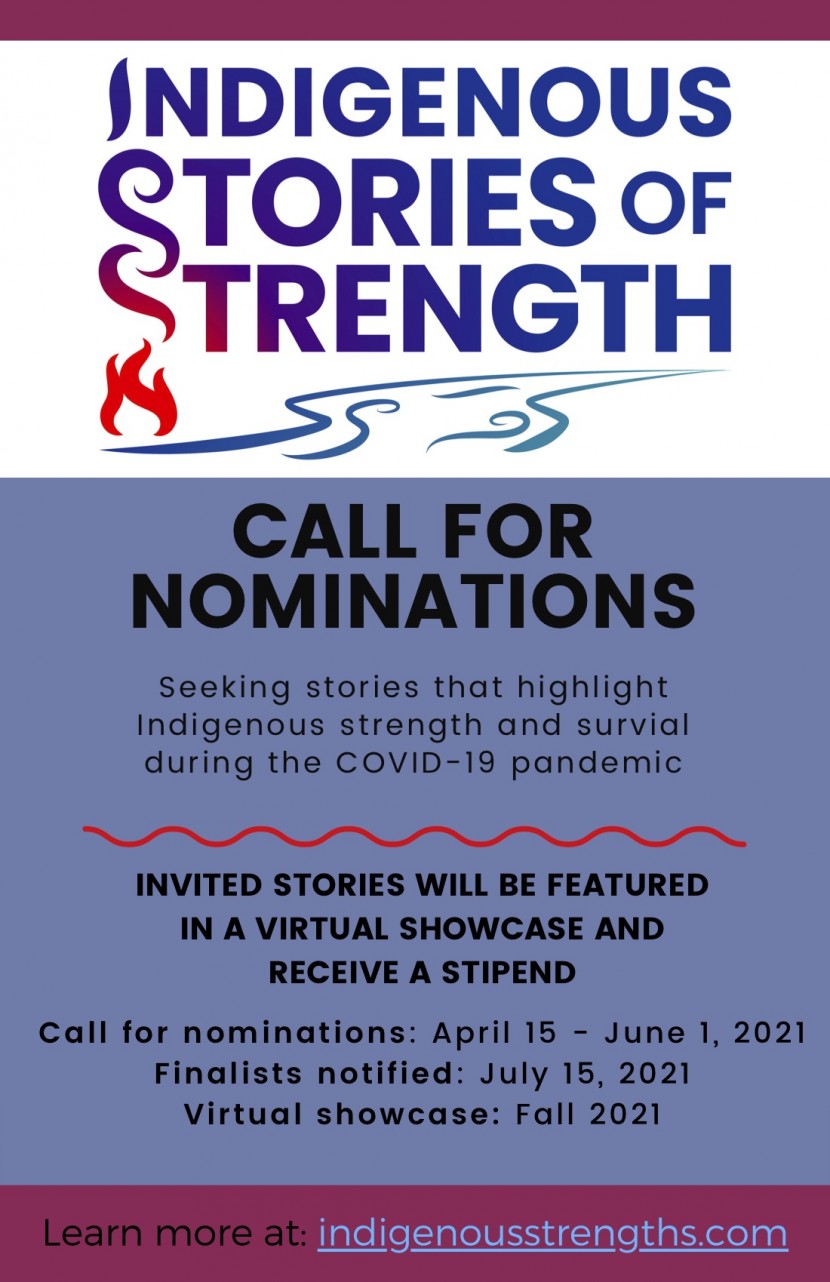 A new project titled Indigenous Stories of Strength has been launched by the Center for American Indian Health at the Johns Hopkins Bloomberg School of Public Health . The attached flyer provides more information about this project.
The goal is to highlight stories of Indigenous strength and survival that illuminate leadership from individuals, groups, and communities to illustrate the incredible and innovative responses to the COVID-19 pandemic by Indigenous peoples in the US. Ultimately, the project aims to host a virtual showcase and celebration of these stories in fall 2021.
Nominations are being collected for stories to be submitted and included in this virtual celebration. The form for nominating a story is available on the project website: https://indigenousstrengths.com/.