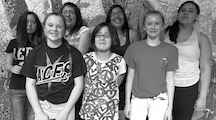 By Mille Lacs Band of Ojibwe, June 25, 2015
by Gregg Rutter

Nine students from Nay Ah Shing School are headed to Purdue University's GERI Summer Residential Camp on June 27 for an exciting, challenging, and fun learning adventure. Students from China, Columbia, Germany, India, Mongolia, South Korea, Saudi Arabia, the United Arab Emirates, as well as students from Red Lake, Standing Rock, two Navajo schools in Arizona, and 26 states from Alaska to West Virginia will join them.
GERI Summer Residential Camp opens the door to a world of possibilities. The students are all excited to "learn new things," participate in classes, and "make friends from other parts of the world." Some of the classes they will be taking are "CSI Investigation," "3D Geometric Design in Math," "'Bots & Bytes," "Short Form Improvisation," "Design Thinking," "3D Printing," "Hands-on Mathematics," "Discovering the Power of Information," and "Abnormal Psychology."
GERI stands for Gifted Education Resource Institute and the nine students are all part of Nay Ah Shing's Gifted Education program. GERI Camp offers life on a university campus, exciting classes, and the opportunity to make new friends from around the world. This is the third year that Gregg Rutter, Gifted Education Coordinator, is taking students to Purdue University for two weeks; Jeannie Gross, Nay Ah Shing art teacher, is joining Gregg as a chaperone. Through a partnership Gregg established with Purdue University's Gifted Education Resource Institute, students attend on a program scholarship funded by the Jack Kent Cooke Foundation, with travel expenses paid for by Nay Ah Shing School and the Mille Lacs Band of Ojibwe.
Every summer, for over 34 years, GERI has engaged gifted, creative, and talented students from across the country and around the world in residential camps designed to stimulate their imagination and expand their abilities. Students live in campus residence halls, take challenging courses, and participate in engaging recreational activities. GERI students experience intellectual challenges, personal attention from talented and caring staff, outstanding Purdue University facilities including delicious meals and state-of-the-art classrooms, and friendships and social experiences with others from around the world.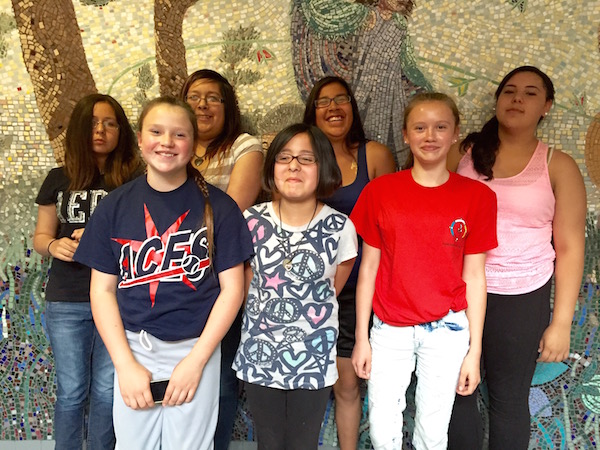 Students pictured, from left to right, are: Mia Sam, Molly Saboo, Ronni Jourdain, Chase Sam, Jennie Mitchell, Megan Saboo, and Taylor Nadeau. Not pictured in the group photo are Adam Benjamin, Jr. and Louis Whiteman.