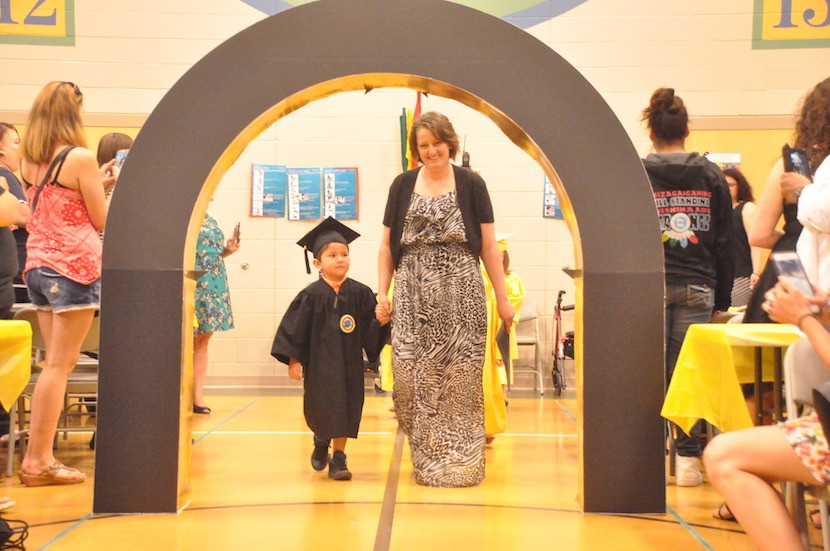 It's never too early to show children the importance of a good education. That message rang out loud and clear at the graduation ceremony for Head Start students at Wewinabi Early Education on May 24.
Little Otter Singers played as the students marched in, followed by welcoming remarks from Director Mary Fletcher and Joe Nayquonabe Jr. and an invocation by Joe Nayquonabe Sr.
In her keynote address, Chief Executive Melanie Benjamin shared an original poem for the occasion telling the children of the many types of hats they can wear when they become grown-ups.
As she spoke, she donned a firefighter's hat, a cowboy hat, a baseball cap, and a police hat — as Tribal Police Chief Sara Rice stood and showed off her matching hat.
Children entertained the audience with songs in Ojibwe and English before filing up to the stage and receiving awards from their smiling teachers and sharing lunch with proud family members and friends.