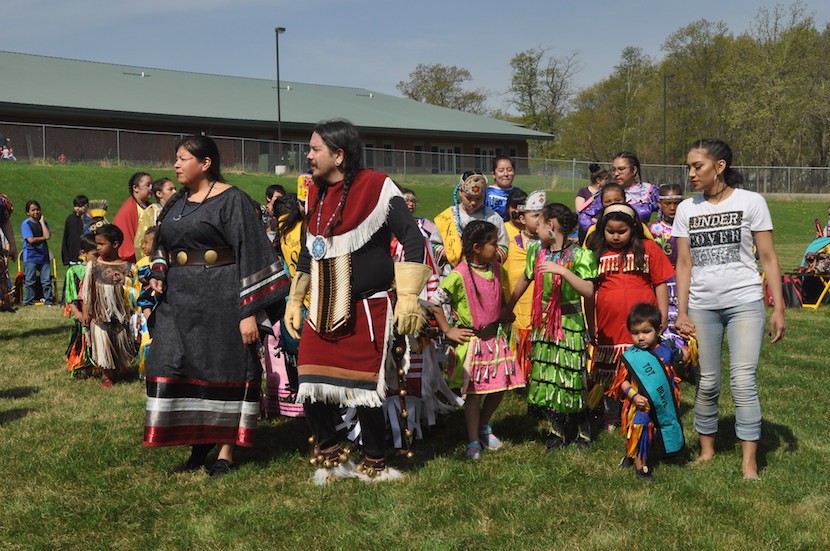 Community members, staff, and students who attended the Nay Ah Shing Royalty Powwow on May 18 were thrilled that the school chose to hold the annual event outdoors behind the high school.
Commissioner of Education Rick St. Germaine gave the in- vocation, Pete and Erik Gahbow served as emcee and arena di- rector, and the colors were posted by teacher Mary Schuh and Band member Dino Downwind Smallwood. Missy Whiteman and Mike Wilson were the head dancers.
After a full day of fun dances and lunch, four students were chosen to represent the school at powwows this summer and throughout the 2018-19 school year. Junior Ronni Jourdain will carry the title of Senior Princess into her senior year. Fifth grader Jason Wind was named Senior Brave. Kindergartner Storm Boyd will serve as Junior Brave, and second-grader Alessandra Perkins was named Junior Princess.