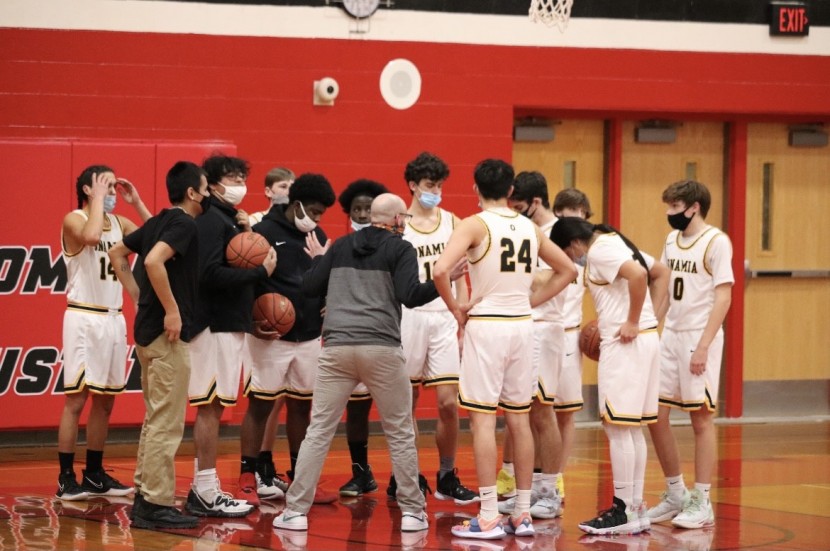 By Aiyanna Mitchell Mille Lacs Band Member
The Isle Huskies and Onamia Panthers revived their annual rivalry on February 5 at Isle High School, with several of our tribal community members contributing for both teams.
The teams were evenly matched, and the game was destined to be a battle. Onamia started out with a 10-point lead when the Huskies came back and tied the score 18-18, eventually beating the Panthers 46-40.
Isle Senior Derek Smith scored 10 points. Onamia Junior Cayden Eagle scored 10 points, Sophomore Seth Benjamin scored 6 points, and Junior AJ Drift scored 6 points.
This year there are extra precautions, and the athletes have to wear masks while playing.
Onamia and Isle will meet again on March 8 at Onamia High School for the last time this season.
Photos by Aiyanna Mitchell. Derek Smith is #15, Cayden Eagle is #14, Seth Benjamin is #5, and Devin Gahbow is #34.