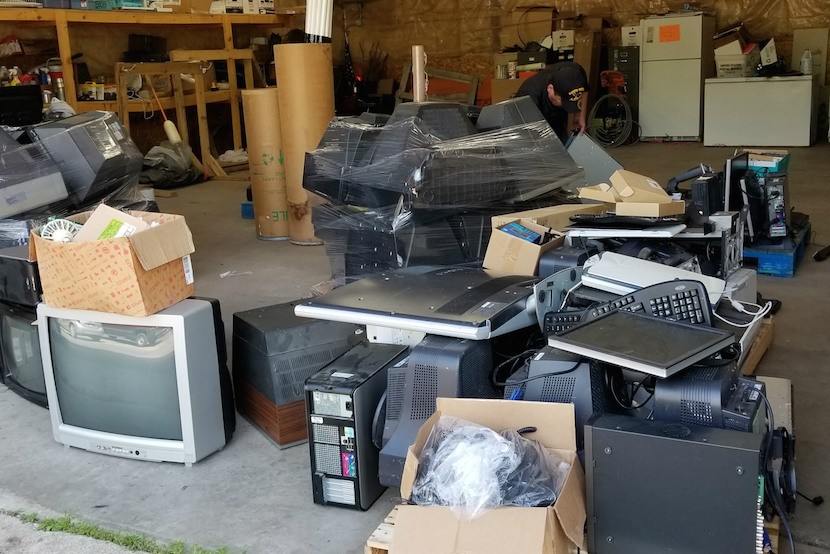 Li Boyd Mille Lacs Band Member
Three times a year, Environmental Projects Manager Andrew Boyd of the Department of Natural Resources organizes a drop-off event open to all government offices for electronics and equipment that may include hazardous materials requiring special disposal. As household and business use of electronics has grown over the past few decades, so has the amount of waste they have created, along with dangerous elements such as mercury, lead, and cadmium that can potentially be released into the environment.
The processing of this trash also raises human rights concerns, as many electronic waste processing companies export their products to developing countries where workers still have few or no rights and protections. Underrepresented workers try to keep up with expectations, causing deplorable working conditions filled with exposure to multiple potential dangerous chemicals.
Proper disposal of electronic items is critical. The Band's drop-off event on Thursday, June 14, resulted in five pallet loads of old and broken electronics being collected at the DNR Main Building. That included 17 old box televisions from Minobimaadiziwin, the Mille Lacs Band Transitional Hotel. Computer monitors, both box and flat panel, along with desktop towers, printers, compact fluorescent bulbs, and other various electronic waste was stacked on pallets and wrapped in plas- tic by Environmental Initiatives Program (EIP) staff. By packaging the materials for transport, handling costs were offset, and the recycling company that picked up the waste only had to load it into their truck.
In four hours, EIP staff disposed of hundreds of pounds of potentially hazardous waste, keeping it out of landfills where it could have leached dangerous chemicals into the environment. Andrew says that as long as he's been holding this event, there has always been a high turnout. In the future, other options, such as stockpiling these electronics and delivering them in larger loads, could be more cost-effective or even offer some return. For now, the Band continues to take every opportunity toward green initiatives.
Photo by Li Boyd: The Environmental Initiatives Program's hazardous waste drop-off helped keep dangerous elements from being released into the environment.