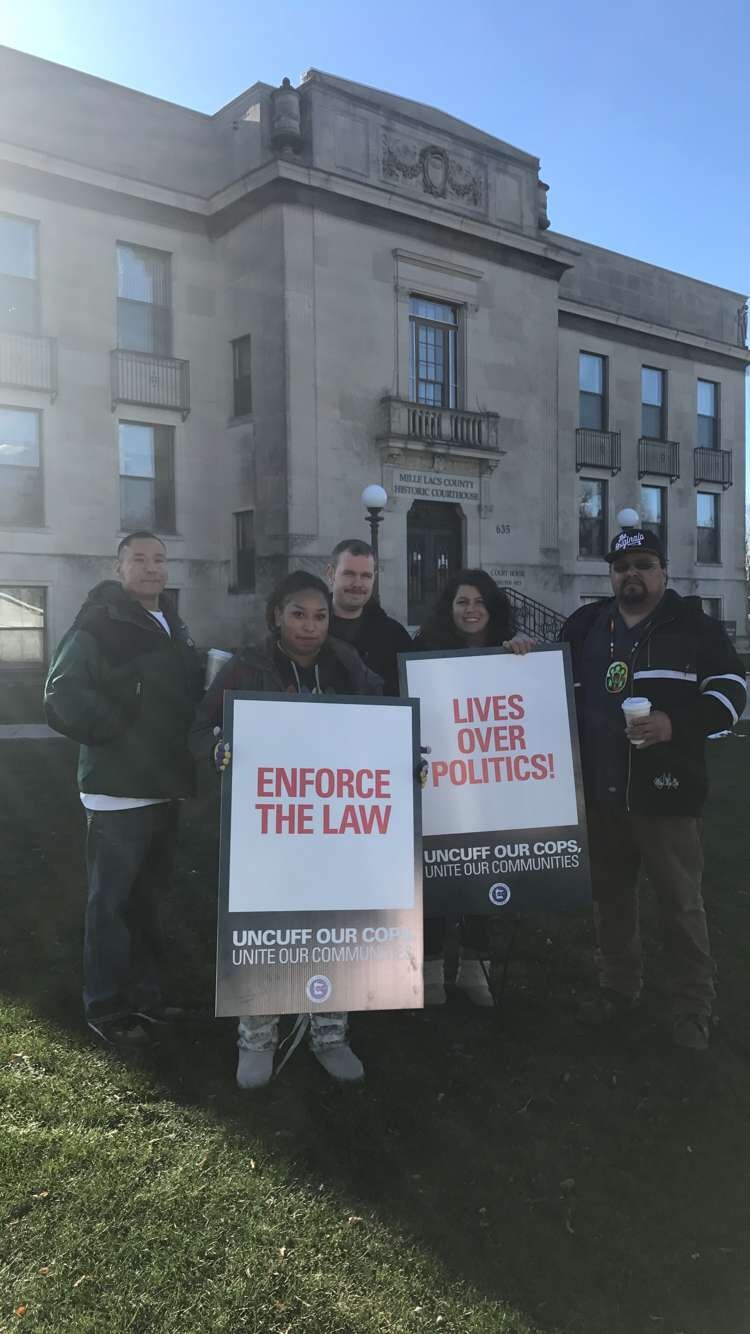 A one-day mediation session November 27 between Mille Lacs Band and Mille Lacs County negotiators ended without a new law enforcement agreement. The old agreement was rescinded by Mille Lacs County in June of 2016, and previous negotiation efforts were unsuccessful.
Chief Executive Melanie Benjamin announced that the mediation effort had been unsuccessful. "For the time being, unfortunately, nothing has changed," she said. "Our lawsuit against the County will continue to move forward, and Band elected officials will meet this week with our attorneys to discuss next steps."
The mediation came after Governor Mark Dayton asked the parties to return to the table, and the Band immediately accepted the offer. The County Board voted to table the request on November 7.
On November 20, a contingent of Band members traveled to the county courthouse in Milaca to learn if the Mille Lacs County Board would vote to re-engage in mediation over the law enforcement agreement it revoked with the Band.
Before discussing mediation, however, the Board closed the meeting to the public to discuss the federal lawsuit filed by the Band against the County, County Attorney Joe Walsh, and County Sheriff Brent Lindgren related to their mishandling of the situation, which has prevented tribal officers from doing their job to protect Band members in District I.
After re-opening the board room doors, the five-member Board voted unanimously to hire Randy Thompson to represent the County in the lawsuit and to hire outside counsel to represent Walsh and Lindgren.
Without further discussion, Commissioner Dave Oslin moved to accept the offer of mediation, and the motion carried unanimously.
After the Board voted to adjourn, Band member Bob Eagle thanked the Board for voting to revive mediation efforts with the Band.