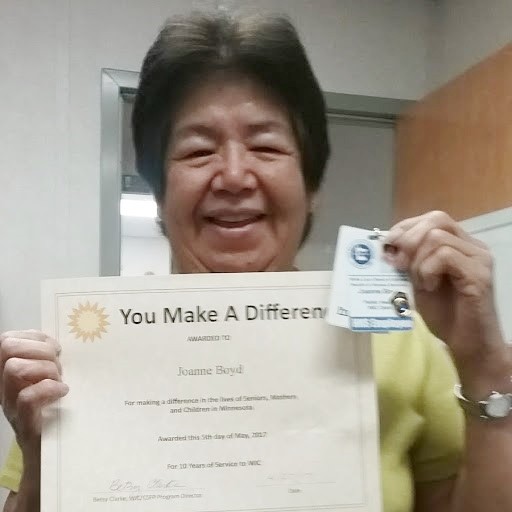 When asked why she has worked for ten years in the WIC program, Joanne Boyd said, "I love my job. I love babies, I love the little kids, and working with the people I know. I've been making good memories."
At a conference sponsored by the Minnesota Department of Health, Boyd was applauded for her lengthy service to the families in the Mille Lacs Band of Ojibwe community. The certificate on her wall says, "You Make A Difference," and it's obvious when talking to Joanne that she enjoys doing just that.
"Some of the babies I worked with in my first year on the job are ten years old now," she said. "It's fun to see them growing up. I love it when kids see me in the market, and say, 'There's the WIC lady!"
If you find yourself in the Public Health Building, stop in at WIC and give Joanne your best wishes. She'll be there, working to make more good memories for herself and everyone else.