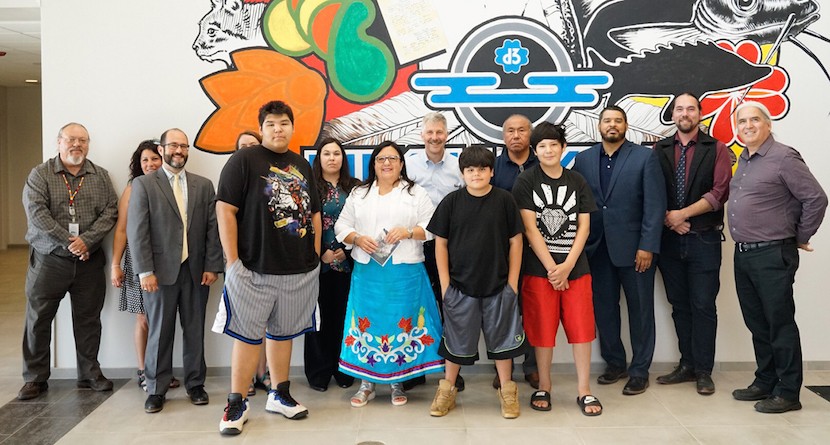 Mille Lacs Band and Minnesota officials gathered at Meshakwad Community Center on June 19 to sign a policy guaranteeing government-to-government consultation between the Minnesota Department of Human Services and the Mille Lacs Band of Ojibwe.
The agreement is authorized by Executive Order 19-24, which was signed by Gov. Tim Walz in April and affirms that the State of Minnesota recognizes and supports the unique status of the Minnesota Tribal Nations and their right to existence, self-government, and self-determination.
The order requires all state agencies to recognize the unique legal relationship between the State of Minnesota and the Minnesota Tribal Nations and respect the fundamental principles that establish and maintain this relationship.
The order also requires agencies to update their tribal consultation policies and to designate Tribal Liaisons who will directly and regularly meet and communicate with the Agency's Commissioner and Deputy and Assistant Commissioners in order to appropriately conduct government-to-government conversations.
Finally, the order mandates tribal-relations training for all state leaders and other employees whose work may impact Tribes.
The new policy was signed by Mille Lacs Band Commissioner of Health and Human Services Nicole Anderson (left), Chief Executive Melanie Benjamin (center), and Minnesota Commissioner of Human Services Tony Lourey (right). Secretary-Treasurer Sheldon Boyd and other Band and State representatives were also present at the signing ceremony — along with some representatives of the next generation!