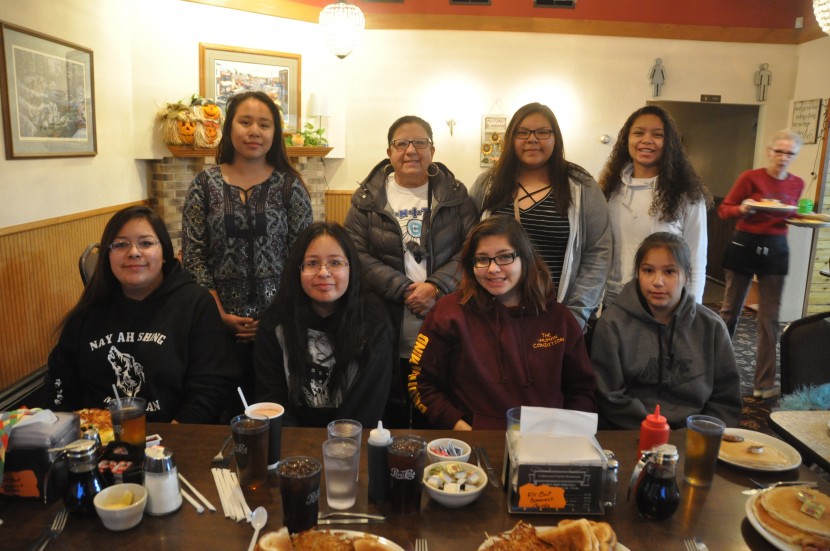 Last summer, Chief Executive Melanie Benjamin sponsored several young Band members to attend the annual convention of WEWIN — Women Empowering Women for Indian Nations.
It was a great experience, but it didn't end there. Melanie has continued meeting with this group of young women to discuss how to take what they learned and make a difference here at home.
The conference took place at Isleta Resort Casino near Albuquerque, New Mexico, from July 30 to August 2. The young women who attended were Nay Ah Shing students Ronni Jourdain, Mia Sam and Tierra Day, and Onamia students Alexis Staples, Aubrey Benjamin, Shaina White, Amanda Eagle and Roxanne Emerson.
Most agreed that the highlight of the convention was a suicide prevention presentation by 17-year-old Faith Holyan.
Faith is a member of the Navajo nation and a former World Champion in the Indian National Finals Rodeo circuit. After losing a close friend to suicide, Faith started #codepurple, a social media based suicide prevention campaign, to connect peers going through difficult times with friends and loved ones.
Ronni Jourdain said Faith's message was that it's always best to reach out to someone when you need help instead of bottling up your emotions.
Another highlight for several of the girls was a workshop by Cecilia Fire Thunder, the inspirational Oglala Lakota leader, who spoke on the topic of lateral violence.
Mia Sam attended a session by a lawyer who spoke about the importance of studying law. "It was really amazing hearing other people's stories and how they got to where they are now," said Mia. "It was inspiring."
Aubrey learned a lot from a workshop on gender bias in the workplace, and Alexis attended a session on running for office. When they weren't busy learning, they were able to have fun at the pool or socializing with new and old friends. Monday ended with a social gathering that included karaoke, which was one of the highlights for Alexis.
Tuesday night was a healing circle with Marlene Whiterabbit Helgemo, which Aubrey found inspiring.
The girls were also able to explore the Albuquerque region. Some visited a nearby college, while others spent time at the mall, ate at the KISS restaurant, visited a ghost town, and even held a snake. Tierra enjoyed a tram ride into the mountains with her cousin Roxanne.
Since their return, the girls have been meeting with Melanie at the Cedarwood in Onamia for breakfast on Fridays. The group is planning a youth conference on drug prevention.
Amanda summed up the impact the experience had on her and her friends: "I want to help the community through education." Stay tuned for more news about these young leaders as the conference takes shape!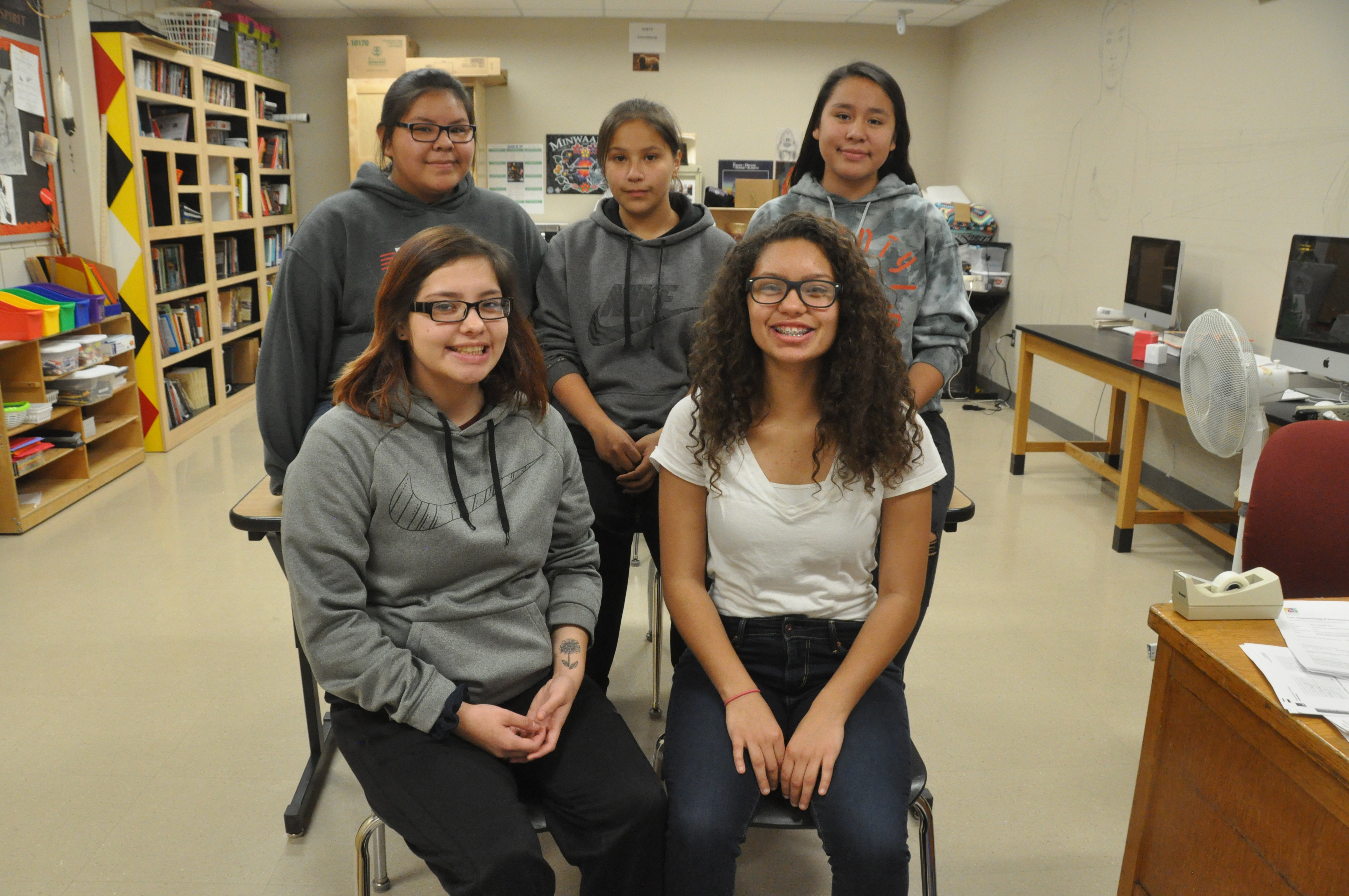 Aubrey Benjamin, Shaina White, Alexis Staples, Amanda Eagle, and Roxanne Emerson.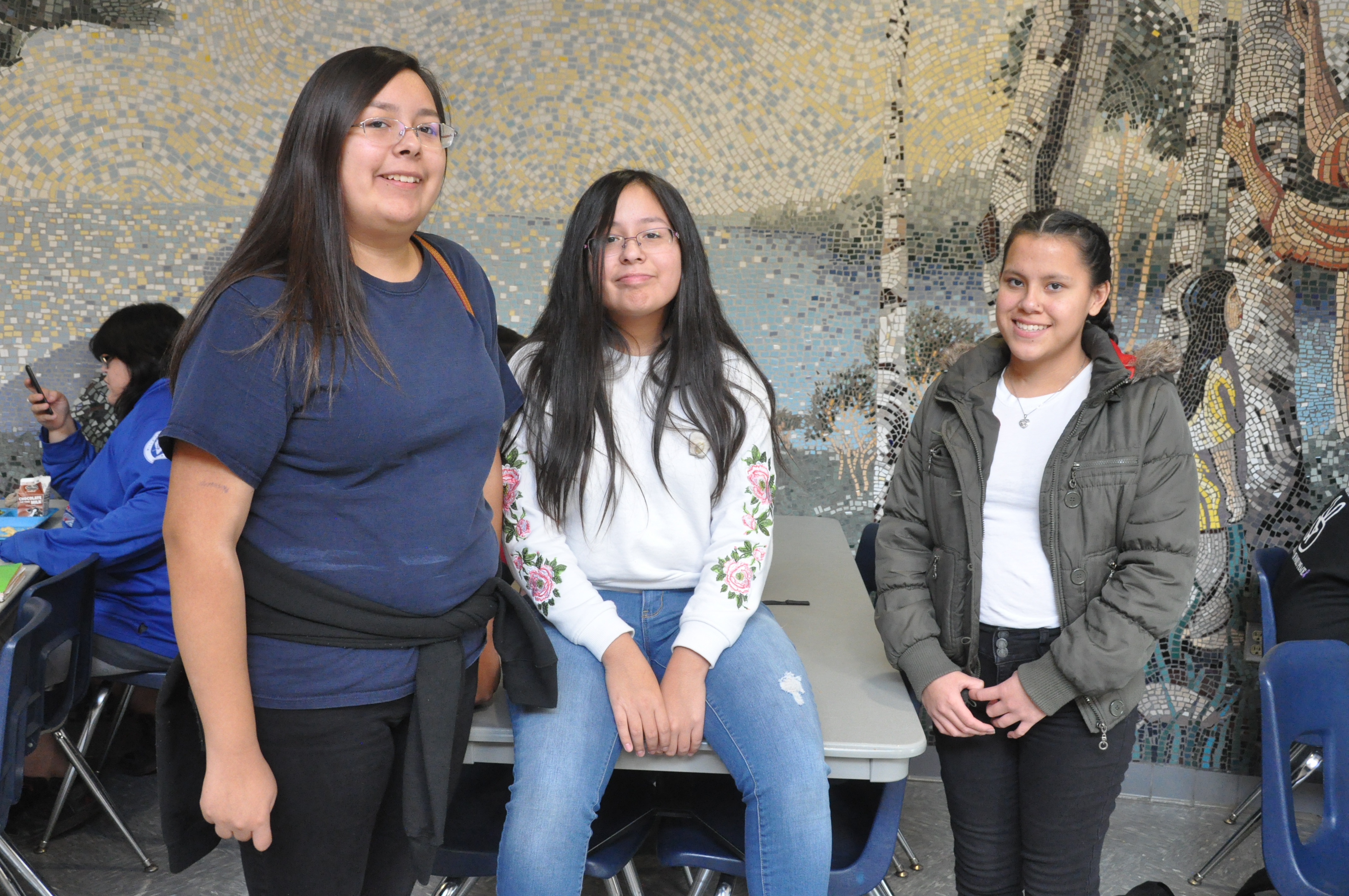 Ronni Jourdain, Mia Sam, and Tierra Day.