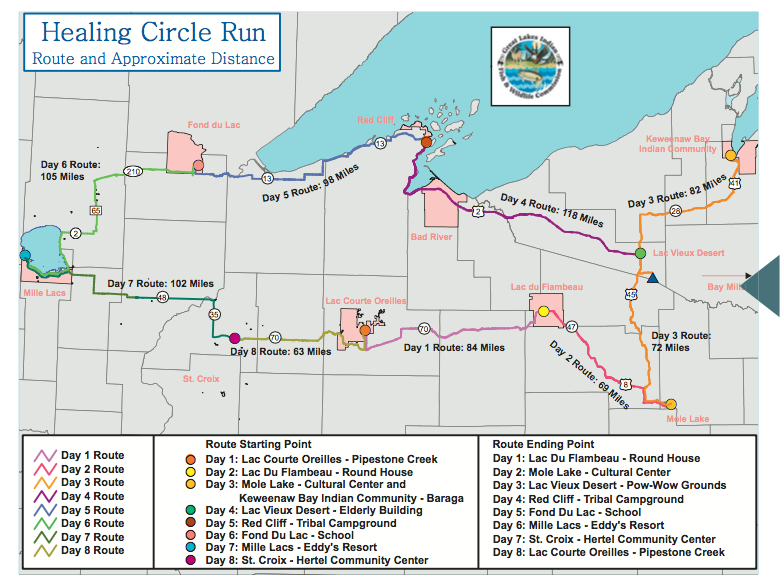 The 2019 Healing Circle Run on July 13–20 connects 10 Ojibwe reservations in northern Wisconsin, Michigan, and Minnesota. The 2019 Healing Circle Run/Walk is a prayer for healing.
It is an opportunity for people to come together to pray for healing for themselves, their families, their communities, their nation, Akii (the earth), and all our relatives.
During the 2001 Healing Journey Run, participants were told of a teaching on healing — "for a nation to heal, it must begin with the individual. As a person heals, then that person can help heal his/her family. As a family begins to heal, they can help heal their community. As communities heal, they can help heal the nation." As individuals, families, communities, and nations heal, they can help Akii and our plant and animal relatives to heal.
For more information, or if you are interested in participating as a core runner or a group of runners, please contact Jenny Krueger-Bear at jkrueger@glifwc.com or 715-682-6619.
All participants must assume personal liability, as well as responsibility for their own transportation and expenses. We encourage participants to bring their own dish bundle, water bottle, and for women, a long skirt for ceremonies.