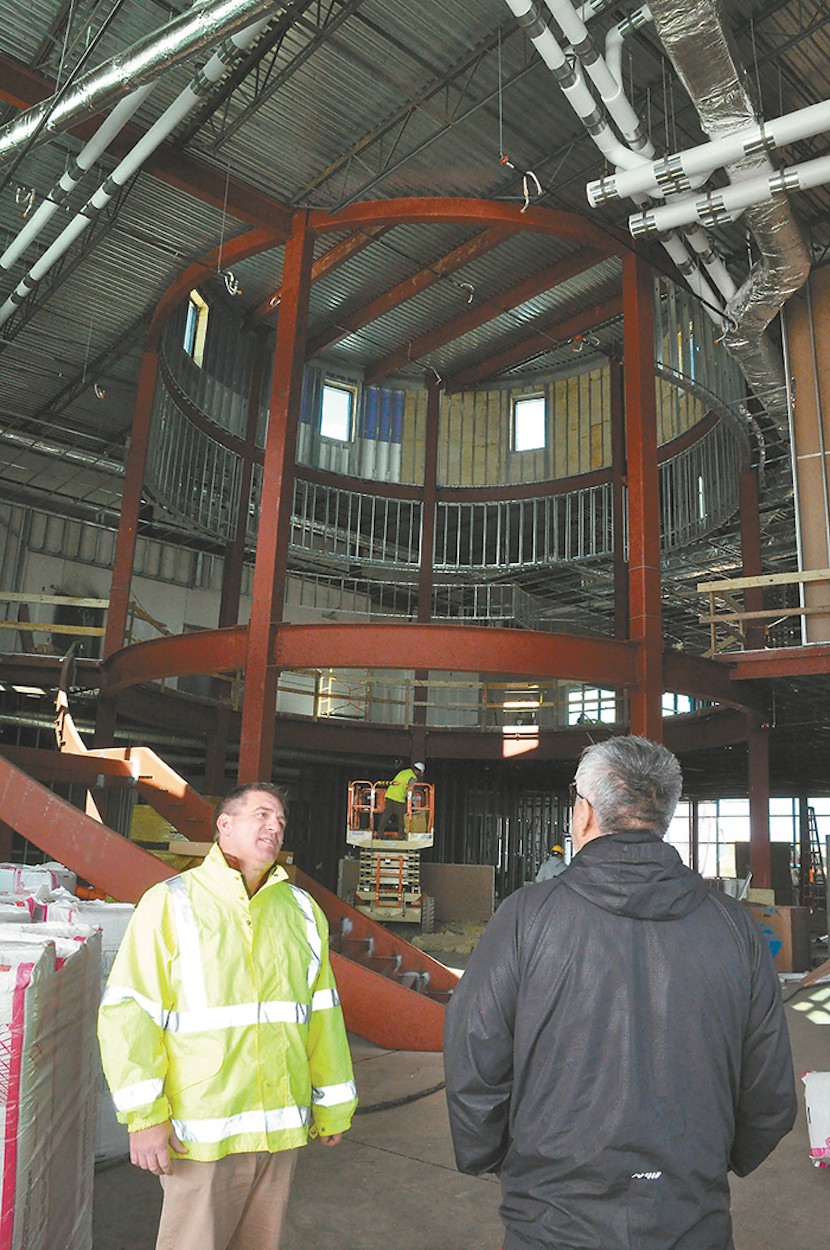 Elected officials and staff got a sneak peek October 16 at the new Health and Human Services building and community center that are under construction in District I.
The word "impressive" floated around several times amid the dust and paint fumes as Secretary-Treasurer Sheldon Boyd, District III Representative Wally St. John, and Legislative staff members were given a tour of both projects by Commissioner of Community Development Percy Benjamin, Planning Director Mike Moilanen, and Project Manager Ryan Jendro.
The HHS building is scheduled for completion next spring, and the new District I Community Center should be finished in the fall of 2019.
The HHS building has two wings stretching out from a central atrium. One wing is dedicated to office space for HHS administration, Family Services, Public Health, Behavioral Health, and Community Support Services. The other wing will house the new medical clinic, pharmacy, radiology, labs, and a dental clinic.
The building is almost entirely enclosed, with walls going up, flooring going down, and miles of electrical cable being strung to transmit the reams of data on which health care depends in the 21st century. Corridors lined with windows provide a view of the beautiful Sher property, which is also being developed for housing and the community center.
Around the outside of the building, a paved walking path will further emphasize health and will connect to the fitness facilities next door at the community center.
The community center will include three pools (a lap pool, a kiddie pool, and a therapy pool) along with an outdoor splash park. At the other end of the center, a gymnasium will be built with a wood floor and an elevated running track. Between the gym and pools on the upper level is a state-of-the-art fitness center, and on the lower level is a group of multi-purpose rooms, a commercial kitchen, and a public meeting area.
The clinic was designed by Seven Generations Architects and Engineering, a Michigan-based firm owned by the Pokagon Band of Potawatomi Indians. The community center was designed by Negen and Associates of St. Cloud.