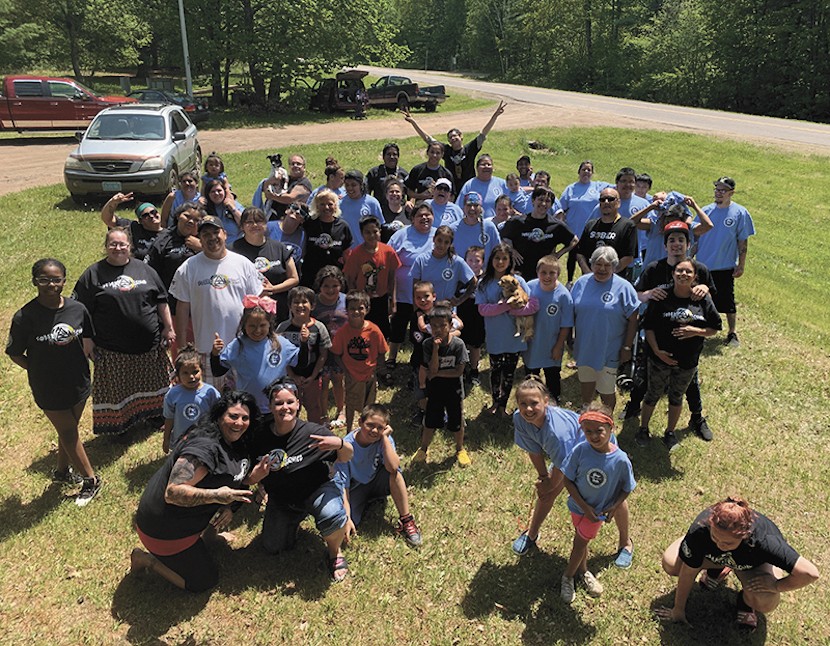 Smudge walks were held on June 1 in Aazhoomog and Hinckley to bring healing to communities suffering from addiction and the opioid epidemic.
"Grandma" Julie Hernandez-Corado applied for a New Warriorism grant to help pay for the events, and she couldn't have been more happy with how the walks turned out.
She thanked the Creator first off, as well as Chief Executive Melanie Benjamin, District III Representative Wally St John Sr., spiritual advisor/Elder Lee 'Obizaan' Staples, Daphne Shabaiash, the Tribal Police Department, and Sober Squad for support and inspiration.
"Without each other this walk wouldn't have been possible," said Julie. "I learned we are never alone no matter what. Whether it's District III, II, or I, there is someone out there willing to help you. Don't be afraid to ask, and never be ashamed! As a grandmother raising my grandkids and my son in recovery, the walk helped me to know I need to keep keeping on.
"Stand strong together, and keep walking!"