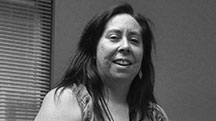 By Mille Lacs Band of Ojibwe, August 13, 2015
Pine County has instituted a new rapid emergency notification service called CodeRED®, allowing Band members in the Hinckley and Lake Lena areas to take advantage of the service.
The new system will distribute emergency messages via telephone to targeted areas or the entire county at a rate of up to 1,000 calls per minute. CodeRED® employs a one-of-a-kind Internet mapping capability for geographic targeting of calls, coupled with a high speed telephone calling system capable of delivering customized pre-recorded emergency messages directly to homes and businesses, live individuals and answering machines.
To sign up, click the image or link below:

public.coderedweb.com/cne/en-US/BFF6685638A1
If you live in Mille Lacs County, click on the following link: https://public.coderedweb.com/CNE/BFBEA151120D
If you live in Aitkin County, click on the following link: https://public.coderedweb.com/CNE/460FA6D01ACB
If you live elsewhere but work in a CodeRED county, you can enter your work address.
What is CodeRED® and why is it important to me?

CodeRED® is an emergency notification service that allows emergency officials to notify residents and businesses by telephone, cell phone, text message, email and social media regarding time-sensitive general and emergency notifications. Only authorized officials have access to the CodeRED® system. It will only be used in emergencies to notify citizens of things like missing persons, hazardous materials releases, boil water advisories, evacuations, etc.
Am I in the CodeRED® System?

Most residential and business land lines are in the system as well as some cell phones. The best way to be sure is to register! This will allow you to receive messages on your home phone, cell phone, by text message and email.
How do I get signed up?

Register with CodeRED®Click on the CodeRED® logo above or here to register. Follow the instructions on that page.

Add the CodeRED® telephone number to your contacts. You will recognize the following types of CodeRED calls by the numbers below. Make sure to save theses numbers in your phone's contacts. If you would like to hear the last message delivered to your phone, simply call the number back.
CodeRED Emergency Alert: 866-419-5000
CodeRED Community Alert: 855-969-4636
CodeRED Weather Warning: 800-566-9780
Get the free smart phone app. Smart phone users can download the free app. It provides advanced, real-time, hyperlocal alerts to subscribers within the reach of a given location generated by public safety officials across the United States and Canada.
The link below will allow citizens to download the CodeRED Mobile Alert app.
onsolve.com/solutions/products/codered/mobile-alert-app/codered-mobile-apps-download
I have more questions…
Please visit Mille Lacs County's Frequently Asked Questions page. If you have additional questions, please dial (320) 983-8288.
Because of the unforeseen nature of some large-scale emergencies, no one can fully guarantee that you will receive a notification every time. Please keep yourself informed by continuing to monitor other public safety warning and information systems (such as television and radio) whenever possible.