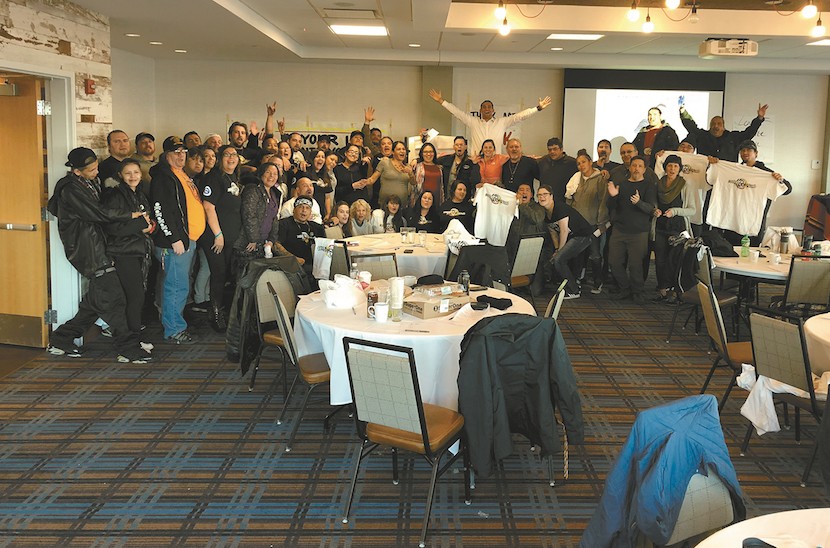 Sober Squad, a recovery movement that started at Mille Lacs, is growing at a rapid pace, with new chapters springing up all over the state.
Founding member Colin Cash thought it would be a good idea to bring members together to learn more about the organization's way of helping those suffering from substance use disorder.
Colin invited 35 members to a training event at Eddy's on November 17 and 18 and was pleasantly surprised when 65 people showed up for a series of presentations.
On Saturday, the group participated in team building and leadership development with motivational speaker James Anderson.
On Sunday, they received intervention training from Wendy Stein and also heard from Kris Kelly of Minnesota Recovery Connection, Kaylyn Collett from Northern Pines Mental Health Center, and Colin himself, who talked about what it means to be part of Sober Squad.
At the end of the day they elected mentors to form a community advisory board.
"It was a phenomenal, awesome, empowering weekend," said Colin. "The speakers gave us tools to be as effective as possible and to support each other and each community."