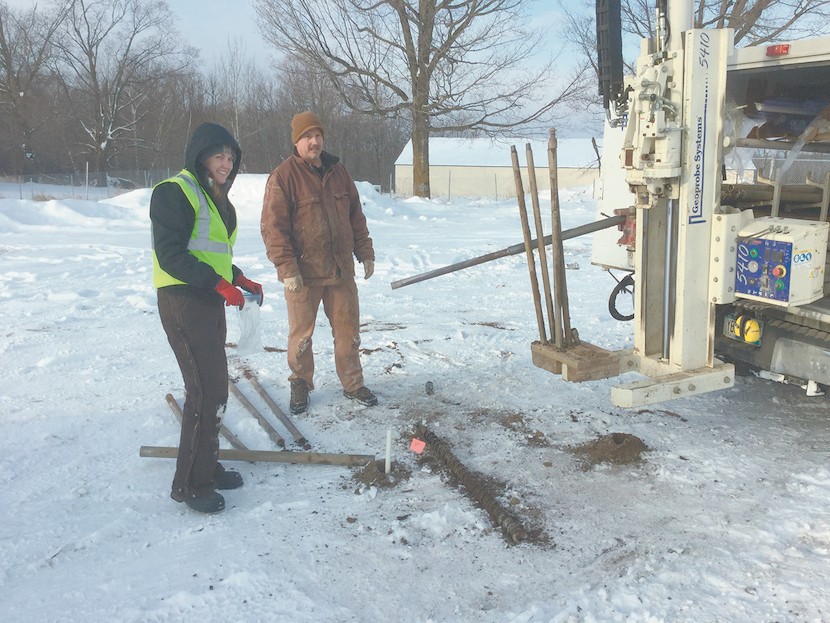 The Mille Lacs Band's Department of Natural Resources (DNR) is partnering with the U.S. Environmental Protection Agency (EPA) to assess the Mille Lacs Marine site for hazardous substances and remediate if necessary.
The site includes an old gas station with leaking fuel tanks, according to Todd Moilanen, who coordinates the Band's Brownfields Program. The goal, Todd said, is to clean the site so it can be developed for commercial use.
Todd worked with EPA Project Manager Kyle Rogers to secure federal grant funding for the project.
The DNR has operated a Brownfields Program since 2004. The EPA's Brownfields Program is designed to empower tribes, states, communities, and other stakeholders in economic redevelopment to work together in a timely manner to prevent, assess, safely clean up, and sustainably reuse brownfields.
A brownfield is a property that may be difficult to redevelop or reuse due to the presence or potential presence of a hazardous substance, pollutant, or contaminant. It is estimated that there are more than 450,000 brownfields in the U.S. Cleaning up and reinvesting in these properties increases local tax bases, facilitates job growth, utilizes existing infrastructure, takes development pressures off of undeveloped, open land, and both improves and protects the environment.