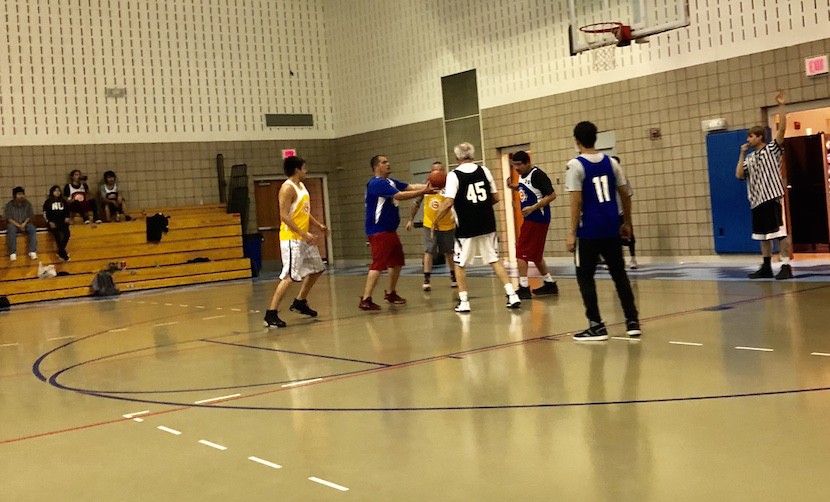 Mikayla Schaaf Mille Lacs Band Community Member
As the long awaited summer nights begin, the Weweni Inaabaji' Aw Asemaa basketball league will successfully be coming to the end. This league has served the community of all ages for the past eight weeks. Healthy meals and great competition is the name of the game on Wednesday nights as teams respectfully battle for the win.
This league is supported by Mille Lacs Band Health and Human Services Tobacco Free Program in Collaboration with the office of District 1 Representative Sandi Blake. Sandi has been very supportive in ensuring that Mille Lacs Band youth will have a positive, safe place to go in the evenings. More than 25 participants attend gym on any given night.
Because this league is designated for participants who are ages 13 and up, an intergenerational theme is developing as fathers, daughters, and grandsons compete against each other for the victory.
The oldest player in the league is Mille Lacs Band Elder William Schaaf, who is 77 years old. He enjoys not only teaching the fundamentals of basketball, but also coaching the youth in other independent tournaments in the area.
Photos, top to bottom: Go Bananas, Ogichidaag, Smudge Walkers, Toon Squad, and Elder William Schaaf.