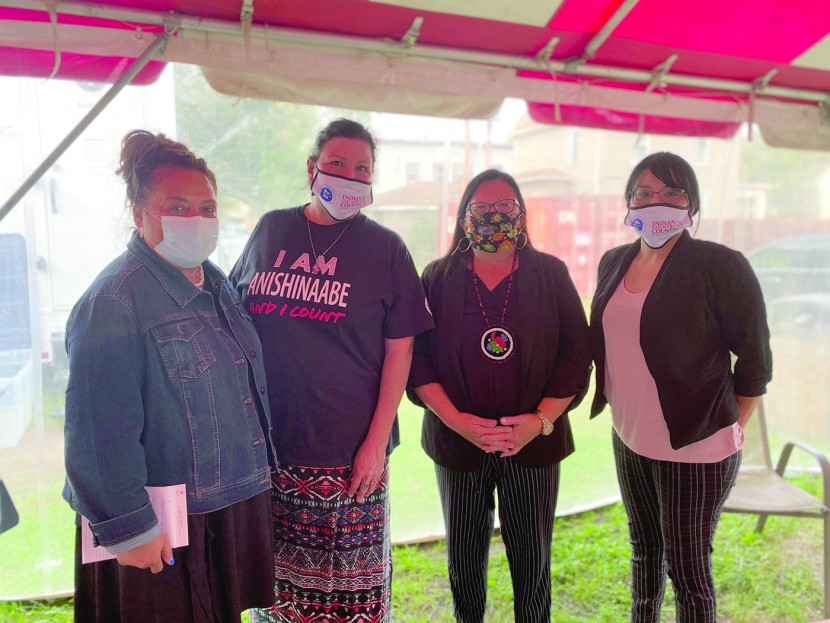 By Toya Stewart Downey Mille Lacs Band Member
At a meeting in Minneapolis hosted by the Chief Executive on Tuesday, September 15, urban Band members learned about a new Mille Lacs Band housing complex that will include office and meeting space.
The dinner meeting took place on the land the Band purchased for the housing complex, which is located across the street from All Nations Church.
Chief Executive Melanie Benjamin wanted to kick off the planning for this new building with a fun dinner and conversation with Band members about the project.
Band members will have an opportunity to weigh in on the new housing development. "We want urban Band members to have their voice and ideas incorporated into the new building," said Melanie.
The plans for the new space are yet to be determined but it's likely there would be a community space and future home of the Mille Lacs Band Urban Office.
Assistant Commissioner of Administration Pete Nayquonabe said there are other details that need to be determined before construction can begin, including hiring an architect and gathering community input.
"We're in a very early planning stage, and we hope to break ground next summer," he added.
Another step would be a needs assessment to determine the type of housing that is needed, Pete said.
Officials from Mille Lacs Corporate Ventures said they are excited about the Twin Cities project because based on past experience they know what works, and this is an opportunity to apply their knowledge.
Joe Nayquonabe, CEO of Mille Lacs Corporate Ventures, said new funding resources from companies looking to do "impact investing""could help cover costs of the new building.
"We will build a beautiful and sustainable project," said Joe. "We want to get a firm that understands and is grounded in the needs of the Band."
For now, the focus is on getting community input and support. Urban Band members who wish to be a part of a small committee to help with the planning should contact the Chief's office.
Photo: Tawnya Stewart, Shelly Diaz, Chief Executive Melanie Benjamin, and Maria Costello were in attendance at the urban area meeting.