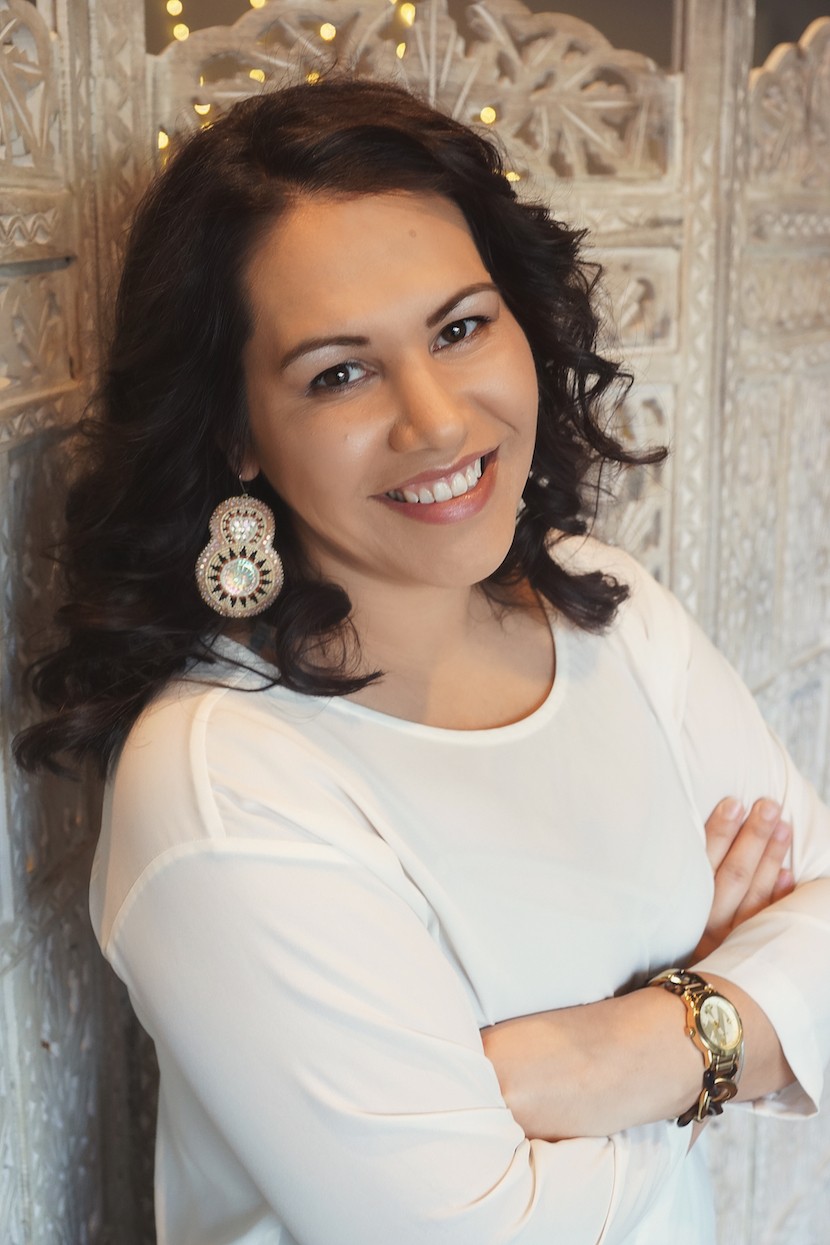 Amikogaabawiikwe (Adrienne Benjamin) Mille Lacs Band Member
Band member Kelly Sam has been a community contributor since she graduated from Isle High School (District IIA) in 1999. Kelly has two sons, Kellen and Jaxon, is the granddaughter of Leonard Sam and Ramona Sam, and is the daughter of Tracy Sam. She began her public relations career with an internship straight out of high school at Goff and Howard (now Goff Public), a major public relations firm located in St. Paul, Minnesota. At that time, Goff Public was the public relations firm for the Mille Lacs Band and also coordinated the monthly development of Ojibwe Inaajimowin.
Kelly was instrumental in gathering and preserving dozens of wonderful stories from more than 30 Elders, many of whom have since passed on, with the "Moccasin Telegraph" series that we still see in today's newspaper. "It was the absolute best part of my job," Kelly said. "I loved talking to the Elders and hearing all of their stories." At the time, Kelly was in total charge of the layout of the paper and its content.
Kelly stayed at Goff Public for 16 years before deciding in 2016 to make a move that would allow her to spend more time in Mille Lacs. Bob Schlichte is the vice president of strategic relationships for Grand Casinos and has been for a long time. When he hinted at the idea of retirement, Kelly stepped up into the opportunity of a mentor/successor role that includes her own well-earned duties, but also shadowing Bob and learning his job so that she can eventually smoothly transition into his role once he retires. Commissioner of Corporate Affairs Joe Nayquonabe was intent on having a Band member fill that role, and to him, there could be no better choice than Kelly.
Many people are unaware of what the role of a public relations firm is, or why a company would hire someone to build and maintain strategic relationships.
"It's all about keeping relationships strong and lines of communication open with other businesses, community initiatives, organizations, and people. We educate them on the good work that the Band and MLCV do, develop partnerships, and assist strategically with sponsorships," Kelly explained. "When businesses, communities, and people work together, much more can be accomplished."
"It's important to nurture any relationship, and part of my job is to do just that, but on a business level for Grand Casinos and Mille Lacs Corporate Ventures."
For example, a business may choose to use one of the Grand Casino properties or one of the metro hotels for a huge event that brings in a lot of revenue, and Kelly is there to give each business the best possible experience. She makes sure that all of their needs are met and concerns are addressed, and that they feel good choosing that venue again and again because of the fostered relationship that she builds with her clients. "It is such a people-centered job, and so fun," Kelly said. "I get to meet a lot of interesting people!"
Some of the interesting people she has met have led to great opportunities for Kelly to shine in her own right. She is currently an active member of the White Bear Lake Indian Education Program Parent Committee, White Bear Lake Chamber of Commerce Government Affairs Committee, I-94 Chamber of Commerce Board of Directors, and the Minnesota Lodging Association.
Kelly looks forward to her expanded leadership role. "It's a part of the culture at Mille Lacs Corporate Ventures," she shared. "We spend a lot of time learning how to be the best leaders that we can be in all facets of our work, and I'm excited to eventually share my own leadership with a team and mentor people the way that I was lucky to have been mentored."