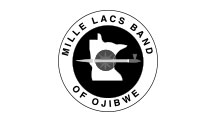 By Brett Larson, June 8, 2015
The Mille Lacs Band DNR will be providing ATV training in all three districts this summer. Participants must be at least 11 years old and must bring their own helmet. ATVs will be provided by the Mille Lacs Band DNR.
Students are required to sign up and pick up an ATV CD from the DNR Administrative Assistant. The CD must be completed prior to class. For registration or general questions please send email to:Safety.class@millelacsband.com
The District IIa class will be held June 25 from 4 to 6 p.m. at the Chiminising Community Center.
The District I class will be held June 29 from 4 to 6 p.m. at the DI Community Center, 43500 Virgo Road.
The District III class will be held July 1 from 4 to 6 p.m. at the Grand Casino Hinckley amphitheater area.
For posters on the events, click on the links below.
ATV CLASSES D 1 atv class 2015
ATV CLASSES D IIA atv class 2015