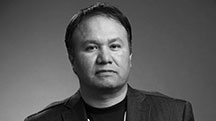 By Brett Larson, July 8, 2015
The Mille Lacs Band Health and Human Services Department, under the direction of Commissioner Sam Moose, is in the process of implementing a plan to address the problem of opiates and Neonatal Abstinence Syndrome (NAS) in the Mille Lacs Band community.
Moose said, "The department needs to be focused on the strengths of individuals, families and communities. To create a strengths-based approach, we need to ensure our practitioners understand the historical trauma that impacts our communities' health, and incorporate our cultural practices or link individuals and families to those cultural teachings."
In a Crisis Response Plan released in late June, the department describes the opiate problem as part of a continuing cycle of drug abuse in the community, beginning over a century ago with alcohol and continuing with crises related to cocaine, methamphetamines, prescription drugs, and now heroin.
The cycle began with oppression, violence and discrimination that created historical trauma and resulted in addiction and family dysfunction, the paper states.
According to the plan, "While the causes are known, the solutions are much harder to pinpoint. What is clear, however, is that a multi-dimensional problem requires a multi-pronged solution."
The paper lays out six initiatives:
Creation of a Neonatal Drug Use Response Team
Development of a recovery-oriented care system
Strengthening of outpatient services
Exploration of new residential treatment options
Expansion of women's and children's programs
Enhancement of existing prevention programs and collaborations
The severity of the opiate problem came to the attention of Band officials last fall with the release of statistics showing that American Indian babies are 8.7 times more likely than white babies to be born with Neonatal Abstinence Syndrome (NAS), and 28 percent of Minnesota babies born with NAS are born to Indian mothers.
In her State of the Band address, Chief Executive Melanie Benjamin revealed that the Mille Lacs Band is among the hardest hit communities in the state. She called the problem "the single greatest threat to the future of the Mille Lacs Band of Ojibwe" and urged Moose and his staff to address the problem as quickly as possible.
Moose said, "Unfortunately, there are no quick fixes to historical trauma; however, as a department we can respond quickly to adapt our programs to address the opiate problem."