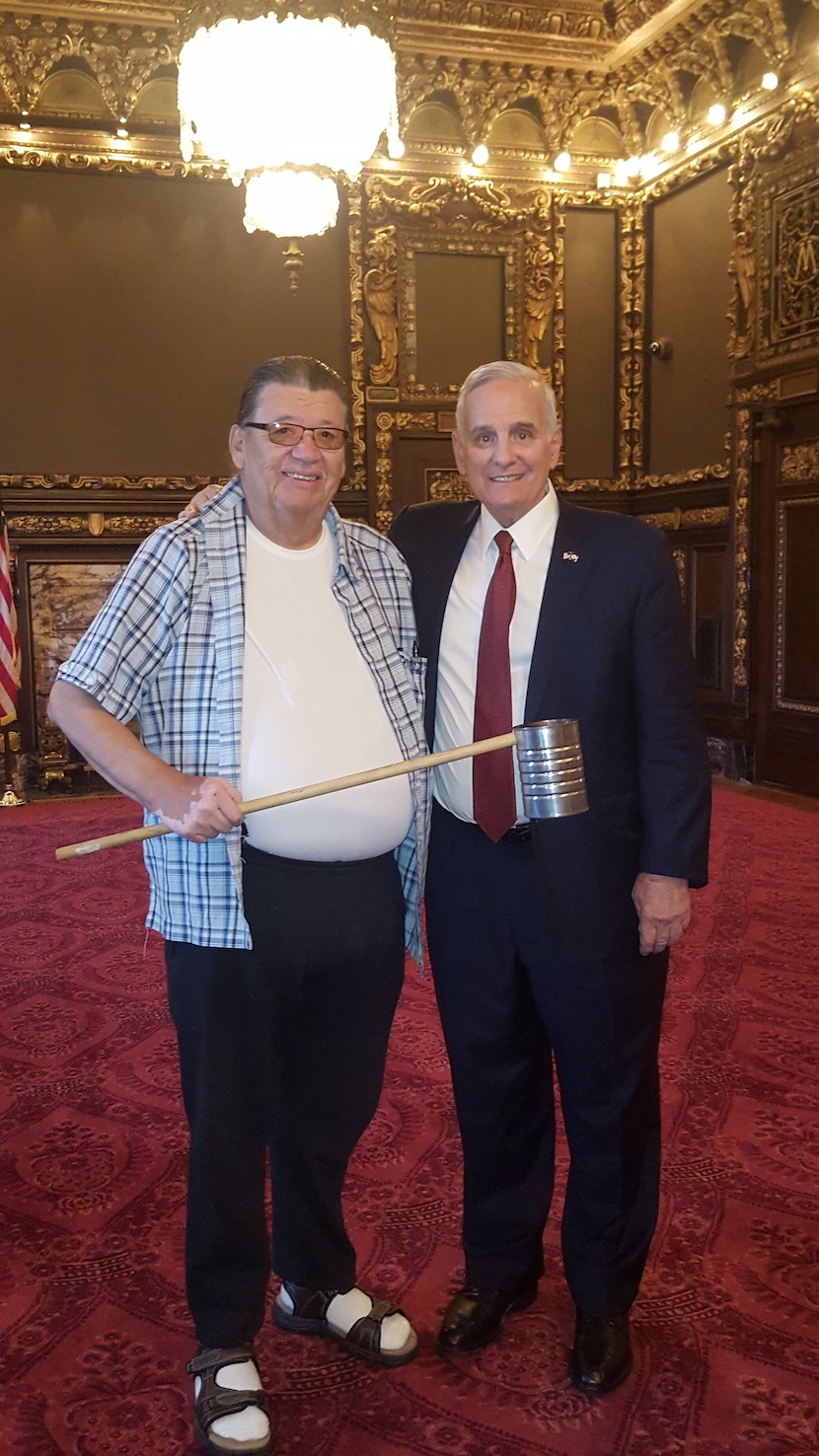 Days before the public grand re-opening celebration of the State Capitol in St. Paul, a few Mille Lacs Band members gathered with representatives from other tribes to participate in a private smudging.
Band Elder and traditional healer Herb Sam led the effort with assistance from Jamie Edwards, a lobbyist for the
Band, and Steven Downey, the husband of Band member Toya Stewart Downey.
The trio walked into each room, office and chambers of the grand building carrying sage along with a hand-made device — courtesy of Herb.
"It was a good gesture that the governor called upon the Indian community to do," said Herb. "They don't typically do that and it represented the Native community. I was glad I was there to do it with Jamie and Steven."
Jamie, who spends many hours at the Capitol Building with lawmakers throughout the year, said he was honored to help smudge and cleanse the building.
"After 17 years of state legislative advocacy on behalf of the Band, it was kind of a surreal experience for me," said Jamie. "Through the years many efforts to expand gambling were thwarted, as were numerous attempts by some legislators to limit and/or diminish the Band's sovereign authority, and although these battles will likely continue, it was kind of cool to take a moment and reflect."
Besides smudging the building there was a Dakota pipe ceremony along with a prayer and song offered.
To ask Native Americans to come in was "a great gesture" according to Herb, who said he is hopeful that the next time the building is remodeled, Native people will be asked once again to help smudge.
Jamie added that "Partisan politics often divides policy makers and then 'we the people' suffer. I felt like doing those ceremonial things just might help lawmakers get a fresh perspective."