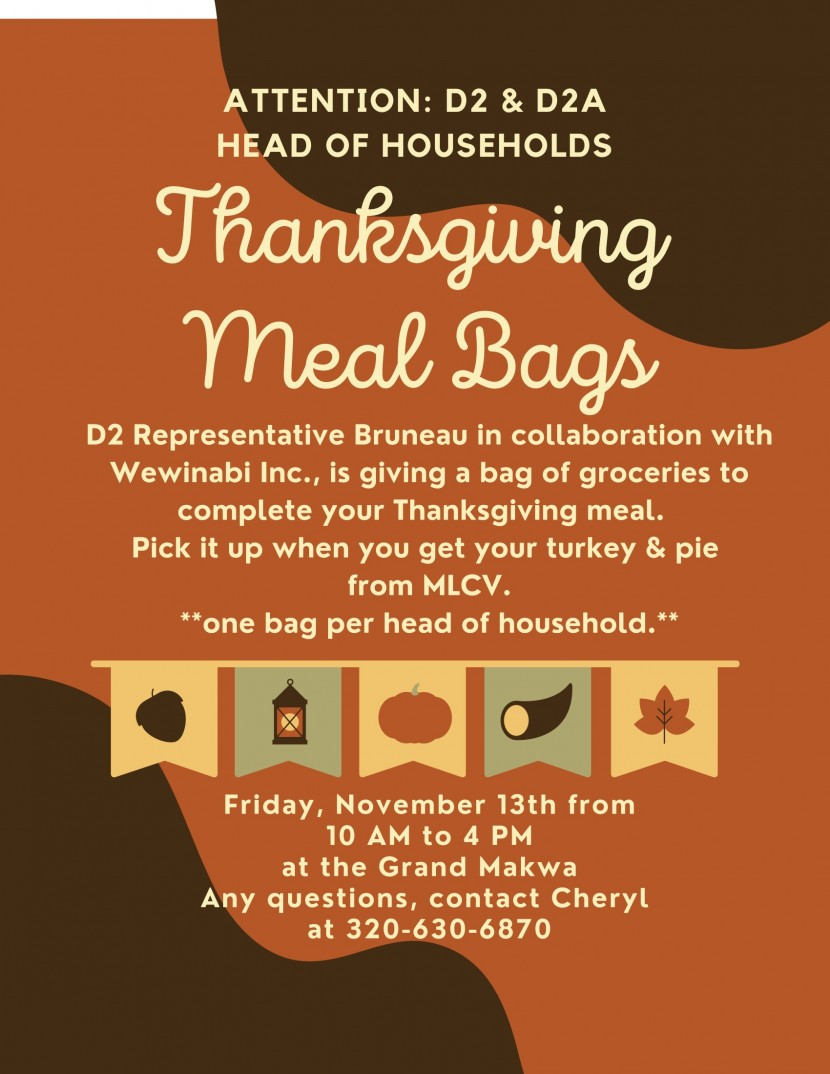 Band members from Districts I and II and the urban area are invited to pick up a bag of Thanksgiving groceries on Friday, November 13, from 1 to 4 p.m. at Grand Makwa in District II. District I Representative Wind and District II Representative Marvin Bruneau, in collaboration with Wewinabi Inc., are providing a bag of groceries to complete Band members' Thanksgiving meal. "Even though we are unable to share a meal together, we wanted to make sure you could have a meal safely at home with your family," the representatives said.
In lieu of the annual Fall Feast, Mille Lacs Corporate Ventures will provide turkey and pie for Band members at the same time and place.
Social distancing will be practiced, and masks should be worn when bags are picked up. Anyone who is sick or experiencing COVID-19 symptoms is asked to stay home.
Let's keep our community safe!
See flyers above and below for more information.
District I members can contact Darla with questions at 320-362-0793 or email at Darla.roache2@millelacsband.com
District II and IIa members can contact Cheryl at 320-630-6870.