Tribes condemn Congressman's opposition to Haaland nomination
Last month, Representative Pete Stauber, who represents northeast Minnesota (including Mille Lacs, Pine, and Aitkin Counties) in Congress, sent a letter asking fellow lawmakers to join him in urging President-elect Biden's transition team to withdraw the nomination of Representative Deb Haaland for Secretary of the Interior. It's no surprise that Rep. Stauber, a Republican, was opposed to Haaland's nomination on policy grounds. But instead of consulting with the five tribes in his district, Stauber sent a strongly-worded statement attempting to drum up support for his opposition to Haaland's historic nomination. The act resulted into a media storm as tribal leaders responded strongly to the Congressman's attack. https://millelacsband.com/news/tribes-criticize-stauber-for-opposing-haaland-nomination.
New signs direct drivers to HHS building, new community center
The new Health and Human Services Center, Ne-Ia-Shing Clinic, and District I Community Center have been completed in the Sher development on Timber Trail Road in District 1. Visitors to the facilities are met with natural beauty of the surrounding wild habitat and new homes. However, due to the location, many clients and guests were having challenges finding their way to the campus, so staff in the Community Development Department conducted research on placement of directional signs on local highways. Thanks to our Public Works Department and the Minnesota Department of Transportation, that problem has been solved with the erection of new signs along Highway 169 and other roads. https://millelacsband.com/news/finding-new-district-i-buildings-just-got-easier
Band member physician urges us to get the vaccine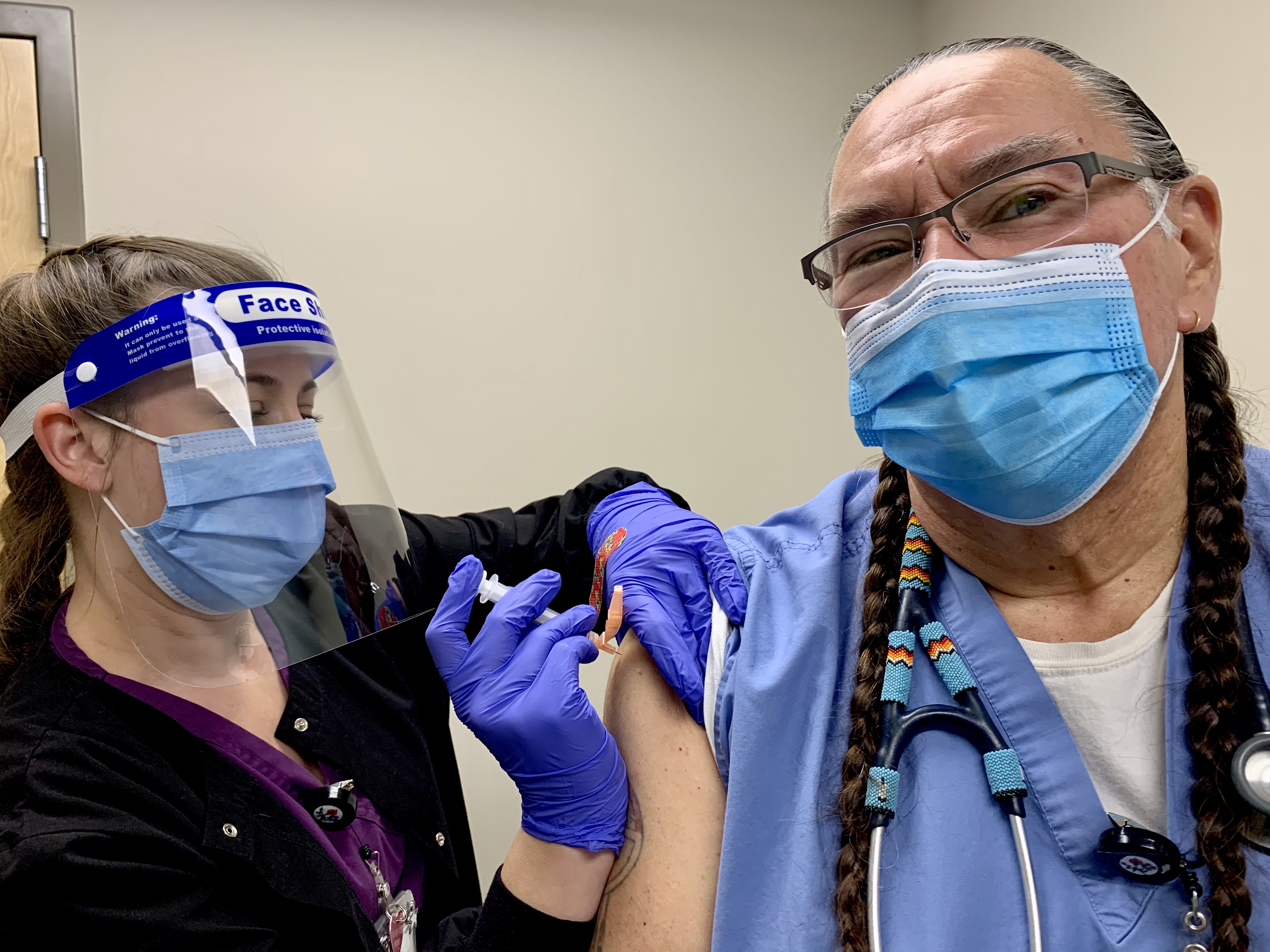 Dr. Arne Vainio, a Band member physician who works on the Fond du Lac Reservation, is urging Band members to get the COVID-19 vaccine when they have the opportunity — not just to protect themselves, but to protect their Elders and their communities. For the complete article, see https://millelacsband.com/news/get-the-vaccine-for-yourself-and-for-your-elders
See also https://millelacsband.com/news/vaccine-facts-from-your-public-health-department.
LEGISLATIVE NEWS
Band Assembly Weekly Update, January 11-15
On Tuesday, January 12, following the State of the Band Address, Band Assembly reconvened to approve an appropriations bill, the Housing Department Drug Policy, and foster care licenses. Enrollment applications were approved and denied in a joint session with Chief Executive Melanie Benjamin. For more, see https://millelacsband.com/news/band-assembly-weekly-update-january-11-15.
District I Representative provides video update
District I Representative Virgil Wind posted an update for Band members to You Tube on January 15. You can watch the video at https://www.youtube.com/watch?v=g4RQXHHhjfU.
CHIEF EXECUTIVE'S VIDEO UPDATES
Tuesday, January 19, 2021 – Mille Lacs Band of Ojibwe Chief Executive Melanie Benjamin provides a COVID-19 update to Band members in addition to other state and federal updates. She also congratulates the winners of the 2021 calendar contest. Miigwech to all Band members who entered. The winers are: Ben Sam, Dena Staples, Robert L. Boyd III, Rhonda Mitchell, Amanda Kubat, Carmen Kalk, Val Harrington, Bradley Roache Jr., Dana Sam, Naomi Weyaus, Dan/Tricia Thomas, and Sher Benjamin.
Finding your way to HHS and other areas around the Reservation just got easier. When the new HHS and Ne-Ia-Shing Clinic opened, some Band members had some challenges finding the new facility. Our CMD department went to work on the project.
Under the Tribes & Transportation and the Government to Government relations that all the Tribes in Minnesota have with MnDOT a Reservation Road Signs program in Minnesota was developed. Under that program was a Community Destination Signs or MnDOT likes to call a Community Wayfinding Program. This is where tribes can have their name and Tribal Logo on destination panels.
There are now directional signs – with arrows pointing which way to go – located around the reservation to help people find their way a little easier.
Project Blue Light
Frontline workers ranging from nurses and doctors to grocery store and gas station workers will be honored Jan. 24-31 with Project Blue Light. Businesses, governments and individuals are asked to illuminate the exterior of landmarks, houses, and businesses in blue across the Arrowhead Region as a show of support for frontline workers. Homeowners can also show support by placing a blue light bulb in their porch light. The project is the result of an idea that started with staff of the Arrowhead Region Public and Tribal Health Group to honor those frontline personnel who have been working relentlessly to keep their communities safe during the COVID-19 pandemic.
Frontline workers can be found in a wide range of positions including doctors, nurses, home care, long-term care, public health, assisted living and other medical professionals, law enforcement, firefighters, EMTs, paramedics, emergency dispatchers/Jailers, United States Customs and Border Protection Officers, U.S. Border Patrol agents.
It also includes workers in the "invisible infrastructure" who may not get the attention as others. Some of these are, grocery store employees, fast food workers, restaurant workers, food and supply distribution center workers, U.S. Postal Service employees and other carriers; School district administration and staff, sanitation, custodial, janitorial, and cleaning service workers; railroad workers, and other professions critical to the life, health and safety of our county residents. The project urges people to show their support by sharing a photo of their blue light tribute on social media with the hashtag #thankyouwithblue.
The Arrowhead Region Public and Tribal Health Group is made up of 11 counties and tribal public health agencies, and was formed in November in an effort to get consistent information about COVID-19 out to residents in the region. Public health staff from Aitkin, Carlton, Cook, Itasca, Koochiching, Lake and St. Louis counties, along with public health agencies from Bois Forte, Fond du Lac, Grand Portage and Mille Lacs bands of Ojibwe tribal governments, make up the collaboration.
https://www.youtube.com/watch?v=i3cAntKvY9Q
LOOKING FOR WORK?
Current job openings with the Mille Lacs Band of Ojibwe tribal government can be found at https://millelacsband.com/jobs. Among the new postings: District III Community Health Representative, District III (Lake Lena) Ge-niigaanizijig Youth Mentor , Client Access Specialist, Lead Social Worker, Licensing Investigator, Maintenance Pool Technician, Training & Development Specialist, SUD Counselor. You can request information about jobs by emailing hr@millelacsband.com or calling 320-532-7460. To apply for a job, please submit an application, cover letter, and resume to the HR email by the closing date.
For openings at Grand Casino Mille Lacs and Hinckley properties or Eddy's Resort, visit: grandcasinomn.com/careers. For openings with Mille Lacs Corporate Ventures, visit https://mlcv.com/career-opportunities. For openings at Grindstone Laundry or Crossroads Convenience Store, email enelson@grcasinos.com or call 320-384-4722. Applications are also available at the main receptionist desk of the Corporate Commission building at 700 Grand Avenue, adjacent to the Grand Casino Mille Lacs Events and Convention Center.
INAAJIMOWIN ONLINE
The January issue of Ojibwe Inaajimowin can be found at https://millelacsband.com/content/8-news/inaajimowin-archive/2101-inaajimowin.pdf. The January issue was sent to Band member heads of household on December 22.
You can also find stories from the newsletter at https://millelacsband.com/news, including:
— Chief Justice provides update on Judicial Branch
— State of the Legislative Branch — Pandemic, Legislative Process, and Investments
— Tribes slam GOP lawmaker trying to derail Haaland nomination
— (https://minnesota.cbslocal.com/2021/01/01/dakotas-tribe-prioritizes-vaccine-for-native-speakers-its-something-we-have-to-pass-on/ text:Dakota tribe prioritizes vaccine for native speakers)
— (https://www.bemidjipioneer.com/news/education/6823177-White-Earth-Tribal-and-Community-College-signs-articulation-agreement-with-BSU text:White Earth Tribal and Community College signs articulation agreement with BSU)
IN CASE YOU MISSED IT
State of the Band coverage on YouTube, millelacsband.com
If you missed the online State of the Band event on January 12, you can view the entire event, or select portions, at https://youtube.com/millelacsband, or you can read articles and speeches at https://millelacsband.com/news. Coverage includes speeches by Chief Executive Melanie Benjamin, Secretary-Treasurer Sheldon Boyd, and Chief Justice Ramona Applegate, as well as updates by commissioners.
Secretary-Treasurer announces publication of Band Statutes
On January 12, 2021, Secretary-Treasurer Sheldon Boyd unveiled a 2020 version of the "Laws of the Non-Removable Mille Lacs Band of Chippewa Indians." This is the first time that a comprehensive set of the Band's laws have been published in print in approximately 15 years. This publication will serve not only as a useful reference for Band members, but also an important historical record so that future generations will know the status of Band law in the year 2020. See https://millelacsband.com/news/secretary-treasurer-announces-publication-of-band-statutes.
New videos by Obizaan have been posted to the Band's YouTube Channel
Mille Lacs Band of Ojibwe Elder Obizaan shares insights about the COVID-19 virus through his eyes as Anishinaabe. He shares his thoughts about the current virus and how Anishinaabe ancestors have dealt with previous viruses – "that which we can see that travels around, meaning sickness or illness that travels." Videos have been prepared in Ojibwe and with an English translation. You can view the videos directly from YouTube or on the Band's Facebook page.
https://youtu.be/ZOv_iL78fJM Video in Ojibwe Language only - Approximately 22 minutes.
https://youtu.be/XDmhc1hRLgE Video in English Translation only- approximately 18 minutes.
https://youtu.be/NEvpvmsCwlE Full video in Ojibwe with English Translation - approximately 44 minutes.
Help available during difficult times
The Department of Health and Human Services understands that these are difficult times. The Behavioral Health Department (Mental Health) is here for the community. Our therapists offer services that assist people experiencing a wide range of mental health concerns. We want to make sure that all community members have the support that they need during challenging times. The Mille Lacs Band Behavioral Health Department also offers a crisis line. When you call, you will talk to one of our Mille Lacs Band therapists. The number to call is 320-674-4385.
We recognize that sometimes it is hard to reach out to people in your own community. If you need referrals or numbers to other agencies we can help with that, too.
Vision Maker Media seeks public media project proposals
Vision Maker Media (VMM) announced an open call for 2021 public media broadcast proposals. The deadline for submissions is 5 p.m. CST on Friday, February 12, 2021. Project awards will be announced in spring 2021. VMM seeks public media film and television projects that are intended and appropriate for Public Media Television Broadcasting, including Corporation for Public Broadcasting (CPB) digital and streaming platforms that represent the cultures, experiences and perspectives of Native Americans and Alaska Natives. For more information, see https://millelacsband.com/news/vision-maker-media-seeks-public-media-project-proposals.
MLCV, Initiative Foundation seek applications for Enterprise Academy cohort
Dreaming about starting your own business? It's time to make that dream a reality. Mille Lacs Corporate Ventures and Initiative Foundation are recruiting for the next cohort of the spring Enterprise Academy program that starts February 23, 2021. Graduates will leave the program with a strong business plan, a deep network of like-minded entrepreneurs, and access to the Initiative Foundation's vast financing programs for startups. All are encouraged to apply. MLCV is offering a specific $2,500 stipend to any Mille Lacs Band Member that is accepted into this cohort. To learn more visit https://www.ifound.org/economy/enterprise-academy/#mille_lacs_area_cohort_tab or contact Abdi Daisane from Initiative Foundation at adaisane@ifound.org or Dustin Goslin from MLCV at development@mlcv.com. For a recent Inaajimowin story on six Band member graduates of the program, see https://millelacsband.com/news/six-band-members-graduate-from-enterprise-academy.
UPCOMING EVENTS
Community Risk Reduction Week is January 18-24
Watch social media for updates on what the Band is doing to keep our communities safe. For information on CPR/AED, Basic First Aid, Fire Extinguisher Training, Car Seat Training, and free car seats and fire alarms, contact Emergency Management Coordinator Monte Fronk at 320-532- 3430.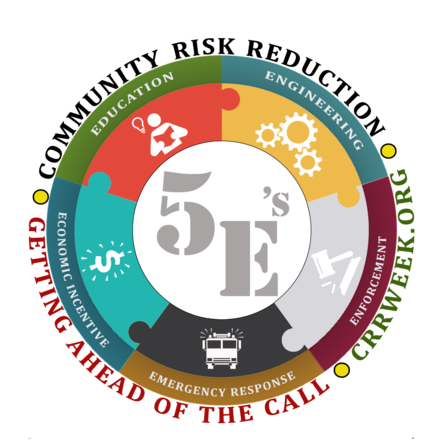 Bingo with the Band, first Thursday at 2 p.m. at Grand Casino Hinckley!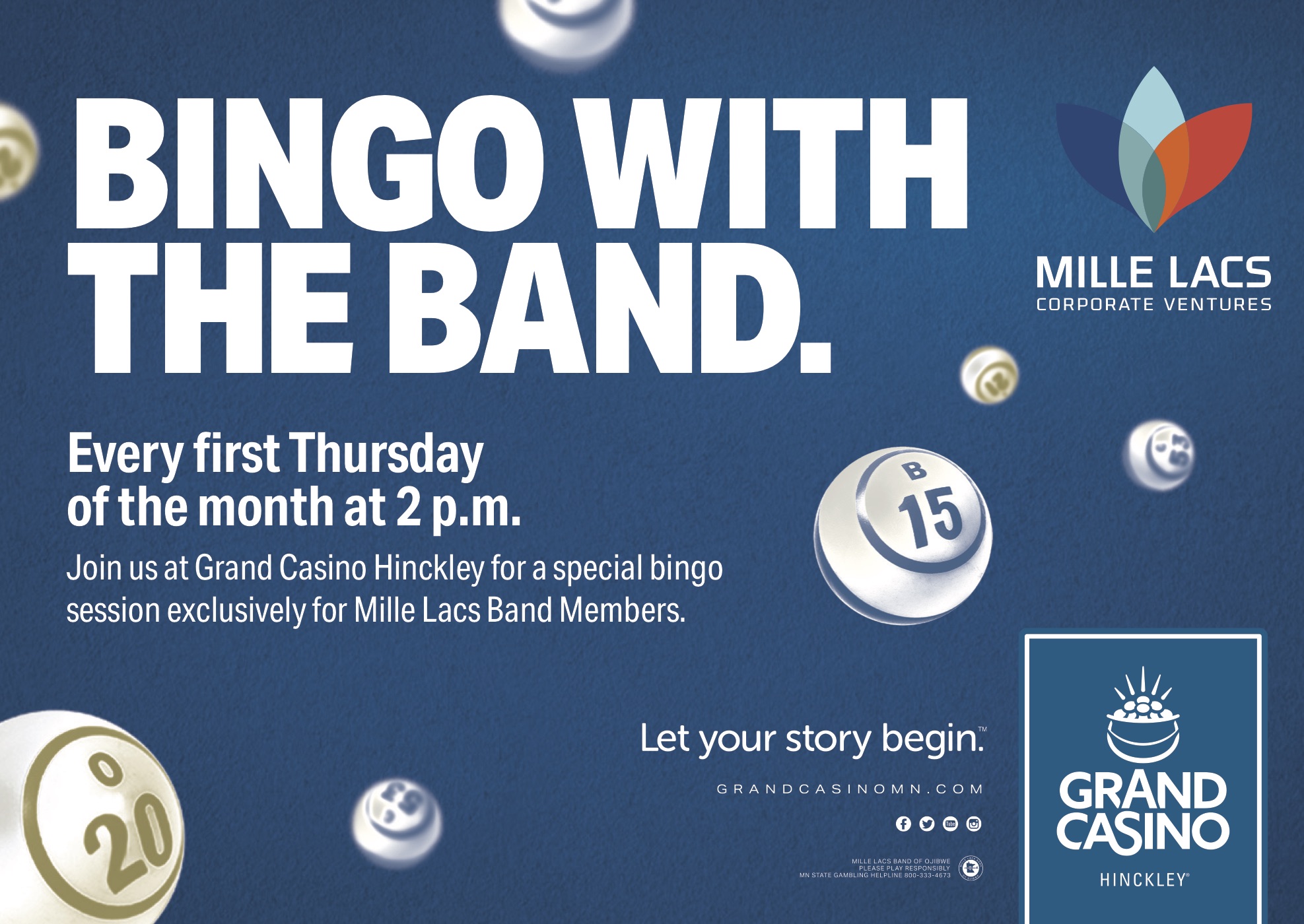 Recovery group meetings
Recovery meetings are held via Zoom conference during the COVID-19 pandemic. The Monday night Migizi meeting ID is 856 8473 0121, and the password is 56359. The Wednesday night Red Brick meeting ID is 895 631 97923, and the password is 56359. The nightly Zooming Towards Recovery code is 601-532-2869, and the password is zoom800.
Mark your calendar
February 15, Chiefs Day, government offices closed.
EXPLORE OUR WEBSITE!
Did you know there is a website calendar with flyers and information on events in our communities? If you have events to share, send an email to brett.larson@millelacsband.com or call 320-237-6851. You can find the calendar at https://millelacsband.com/calendar. For a wealth of news and information about the Band, tribal government, programs, and services, go to millelacsband.com and start clicking! Click the Government or Services menu for information on departments and government programs. You can also access the site from your phone's web browser.
DRUG TIP HOTLINE
The Mille Lacs Band Tribal Police Department's anonymous drug tip line is 320-630-2458. Feel free to leave voicemails and/or text messages. If you would like a call back, be sure to leave your name and phone number. In case of emergency, dial 911.
JOIN OUR EMAIL LIST
The Government Affairs Department, which is in charge of communications with Band members, is compiling a list of email addresses so we can send news summaries and breaking news updates to Band members. To sign up, go to https://millelacsband.com/services/mailing-list.