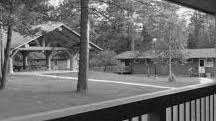 By Mille Lacs Band of Ojibwe, August 13, 2015
On August 12, the St. Paul City Council voted unanimously to recognize "Indigenous Peoples Day" on the second Monday of October.
The resolution states that the city will continue to recognize the federal and state Columbus Day holiday, while also recognizing Indigenous Peoples Day to celebrate American Indian cultures and their contributions to the city. The resolution, which was sponsored by all seven members of the council, reads in part as follows:
"Declaring the second Monday in October as Indigenous Peoples Day in the City of Saint Paul; encouraging other institutions to recognize the Day; and reaffirming the City's commitment to promote the well-being and growth of Saint Paul's American Indian and Indigenous community.
"Whereas, the United States federal government, the State of Minnesota, and the City of Saint Paul recognize Columbus Day on the Second Monday, in accordance with the federal holiday established in 1937;
"Now, Therefore, Be It Resolved by The City Council that the City of Saint Paul shall also recognize Indigenous Peoples Day on the Second Monday of October."
Director of Government Affairs Jamie Edwards represented the Mille Lacs Band at the meeting and read a letter from Chief Executive Melanie Benjamin:
"[Y]ou are coming together to say that rather than celebrating the person who is a symbol of genocide against the Native people, you stand with the Native people of this city, state and Nation who survived the genocide," read Jamie. "You are taking a stand for justice, for compassion, and for respect for us, your Anishinaabe and Dakota neighbors and community members."
The Mille Lacs Band has become an important player in the economy of the city with its purchase of two downtown hotels. Melanie's letter acknowledged that relationship: "Ever since we purchased the Crowne Plaza and the Doubletree, we have felt extraordinarily welcomed by the City of St. Paul. Tonight, however, we feel even more pride in having partnered with the people of St. Paul. In passing this resolution, you are replacing a day that symbolizes colonization with a day that celebrates our history and culture, as well as our future. You are paving the way for other cities across the nation."
For the complete letter, see the link below.
MB_Indigenous_PeoplesDay_St.Paul
For the text of the resolution, see the link below.