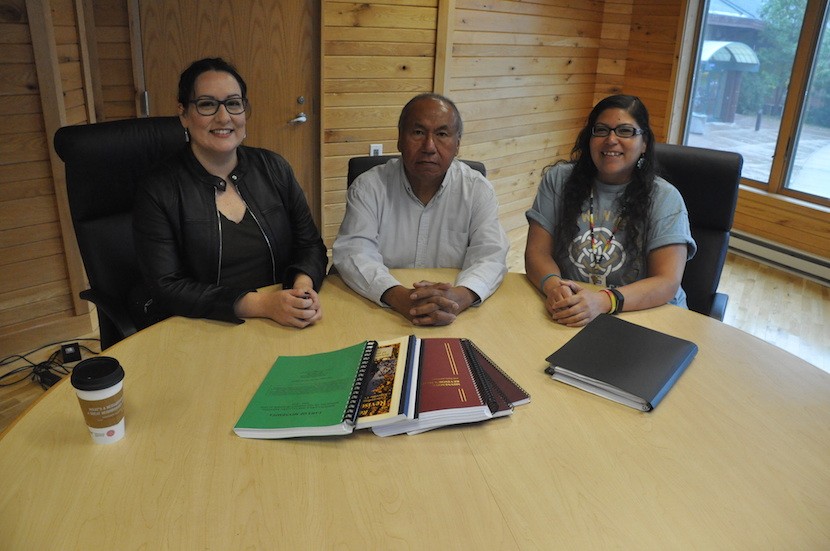 In 2002, when Sheldon Boyd first ran for Secretary-Treasurer, he was researching the legislative branches of state, federal, and tribal governments when he came across the Minnesota Revisor of Statutes office.
The Revisor's Office is a nonpartisan office of the Minnesota Legislature providing drafting services of legislative and administrative documents. The office was created in 1939, and since then has served as the compiler of Minnesota Statutes and official publisher of Minnesota Statutes, Laws, and Rules.
It occurred to Sheldon that a similar office was needed in Mille Lacs Band government. Band members, employees, and commissioners often speak of the need for new laws and revision of existing statutes, but that can be a time-consuming and difficult undertaking, and there is no process in place to accomplish it.
A revisor's office dedicated to the task of updating old statutes and writing new ones seemed to Sheldon like a clear solution to a long-term problem. When he took office as Secretary-Treasurer and Speaker of the Band Assembly in July, the creation of a revisor's office was near the top of his agenda.
The three representatives — Sandi Blake, Marvin Bruneau, and Wally St. John — were supportive of the idea, so the legislative office invited Deputy Revisor Sandy Glass-Sirany, a White Earth Band member, to visit Mille Lacs.
On August 10, Chief Legislative Counsel Christine Jordan, Chief Communications Officer Val Harrington, and Sheldon traveled to St. Paul to visit the office of the Minnesota Revisor of Statutes.
They received a grand tour of the office and met Revisor Paul Marinac and many of his staff, which is composed of attorneys, writers, editors, and information technology professionals. They learned a lot and came away with a better idea of the work it will take to create a Mille Lacs Band revisor's office. They also came away knowing that it's possible as well as necessary.
Band Assembly members are seeking to increase transparency and make the legislative process more accessible to Band members. The creation of a revisor's office will help them accomplish that goal.
Christine said, "Everybody should have access to their laws. This is the government of the people — not the lawmakers or the elected officials. Establishing a revisor's office is part of becoming transparent and pushing forward the lawmaking capabilities of the Legislative Branch."
The legislative team envisions the Mille Lacs Band revisor's office offering assistance not only to Band Assembly members, but also to Executive Branch employees, commissioners, and Band members, who are all welcome to propose legislative changes and find a sponsor in the Legislative Branch.
"The lawmaking process is open to everybody," Sheldon said. "We want to create an environment that assists the three branches as well as individual Band members in proposing legislation."
Although the team had high hopes that they could create a revisor's office in a year, their visit to St. Paul made them "revise" their expectations, so to speak. They plan to take their time, do their homework, and get it right, finishing the task by the end of this four-year term and leaving a legacy that will improve the functions of tribal government.
"Right now, the only Legislative position that is permanent is the parliamentarian," said Sheldon. "The revisor's office will provide some consistency during the transition to a new Band Assembly."