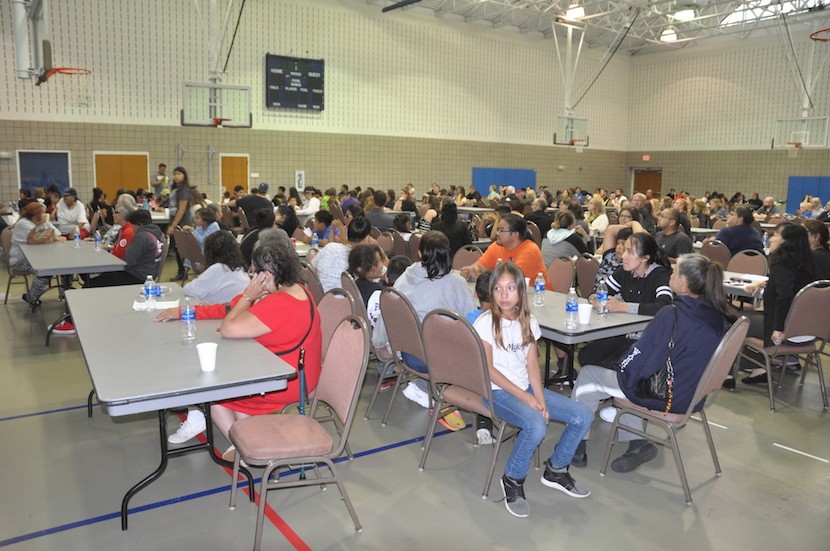 District I Rep. Sandi Blake hosted a community feast with staff of Onamia schools at the District I Community Center on September 20.
A huge turnout of school personnel and families created a friendly and fun atmosphere.
Sandi gave a warm welcome to those in attendance and expressed the community's appreciation for the work not just of teachers but support staff like bus drivers and food service as well.
Joe Nayquonabe Sr. gave an invocation in Ojibwe after ex- plaining the importance of spirituality in the culture and the significance of asemaa.
School Board Chair and Band member Virgil Wind spoke with passion and humor about his experience in school and his grat- itude for those teachers and staff who supported him and never gave up on him. "I believe that we as a team can reach any goal in front of us," said Virgil.
Superintendent Jason "J.J." Vold talked about the impor- tance of cultural competency and the value of Ojibwe culture in the school environment.
Fifty-two percent of the 640 students in the district are Band members, descendants or members of other tribes.
J.J. asked the entire staff to introduce themselves to the community prior to a delicious Indian taco feast provided by Dawn Day.