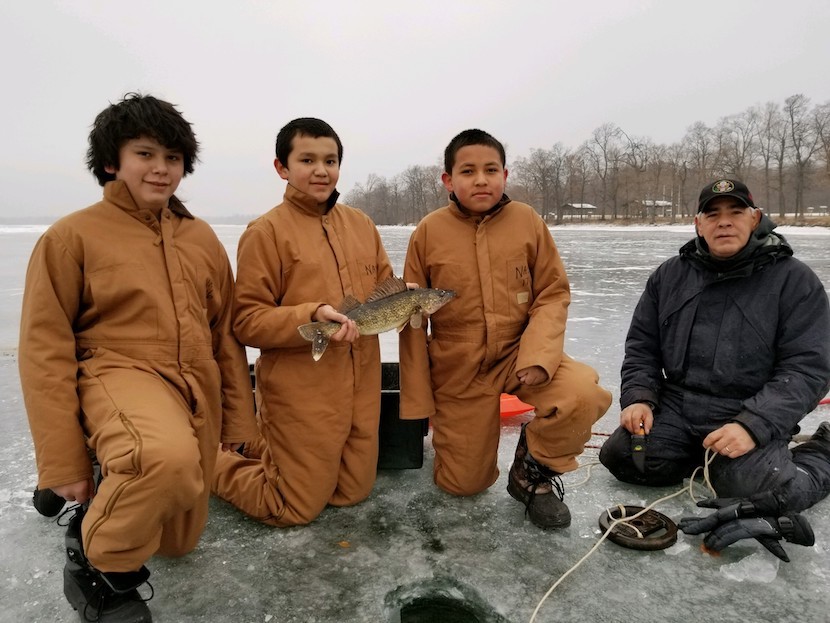 Anaamikwam nimbagida'waamin — We net under the ice!
Traditionally, fishing was a year-round activity for the Anishinaabe, and it still is for a few hardy students who are learning the old ways.
Nay Ah Shing four seasons worker Curt Kalk has been sharing his experience with students this fall, including netting under the ice and smoking tullibee.